Back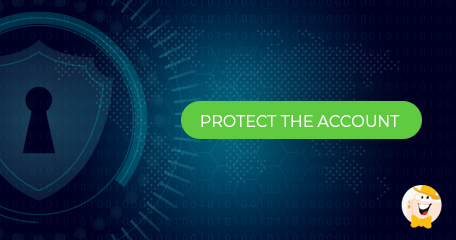 Have you ever found yourself in a situation where you could not remember the password and suddenly started panicking that someone might have hacked your account? An extra layer of security or two-factor authentication has become a necessity in the digital era and it represents the best alternative method to protect your account from potential entries or unnecessary losses.
The technology is better known as 2FA protocol and the gaming industry has recognized its significance on a large scale due to a number of useful factors. Not only does it support SMS, phone calls, hardware and software, but also email verification for user accounts.
Cybersecurity is the most important line of defense on the Internet and decreasing the risk of unauthorized access with delicate security measures should guarantee maximum account protection in every situation. One of the casinos to promote advanced security protocols is GunsBet: Luck 'n' Load which puts the safety of its player first. By following the latest trends regarding information security, this establishment is trying to ensure the topmost protection against data theft via Google's leading-edge verification process.
A reliable gambling environment is an important feature of any casino, due to a high number of transactions and constant flow of classified information. Setting up a two-factor authentication option of the Google Authenticator grants an additional level of protection if signing-in has been compromised. The method applies across various services and it requires a mobile phone number for obvious reasons – to receive text messages or voice calls. A code from Google kicks in after the sign-up procedure is finished and each time a user logs in from a new device.
You might want to head over to your settings page and check the upper-right corner label "My Account." Choose "Sign-in & Security" to add the second factor in case you cannot receive any notifications. To avoid interception of SMS, it is highly recommended to use the Google's Authenticator app, which generates free, one-time codes. It is supported by major social networks and some online casinos with high attention to security.
Furthermore, supplementary passwords for accessing Gmail or a favorite casino account from third-party devices like iPhone or Outlook is also a thing to consider. These passwords are mostly used on sites that do not support one-time ID codes. However, once verifed, you will be required to enter the key on a monthly basis or once for each new device. Convenient and safe, isn't it?
"An extra layer of security or two-factor authentication"
General Gambling News
Back to articles