Back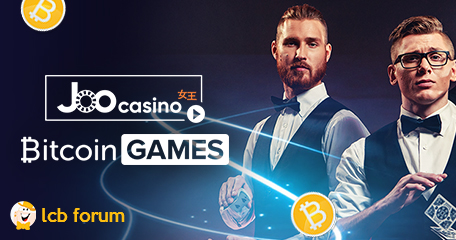 LCB members should feel at ease, knowing that they now have access to exclusive support on the forum, from both Joo Casino and Bitcoin Games. Back in June, a form of direct casino support from Joo Casino, introduced themselves on the forum: "My name is Andrey and I'm happy to represent Joo Casino at LCB forum. Besides, don't forget you can always drop me a line if you need assistance."
Joo is home to more than 1,000 gaming options, which includes a wide spread of games, found among gaming categories such as slots, video poker, jackpot games, and table games, all powered on an integrated platform. Games are optimized for both desktop and mobile play. Like the site from which our other newly added rep hails from, this online casino is also Bitcoin-friendly. Don't hesitate to contact Andrey via his user profile.
Bitcoin Games' direct casino support rep joined with a more detailed introduction: "My name is Mandy, and I represent Bitcoin Games, and here is a sneak peak into our site: Bitcoin Games launched in 2016 and offers an exclusive crypto casino. We have seven games available based on the original Las Vegas video poker machines. There is no need to register your account; just log on through the LCB link and start playing. There are no deposit or withdrawal limits and payouts are instant. There is a minimum expected return of 99% on all games, and all games are provably fair. I'm here to assist you with any questions you may have. I look forward to hearing from you."
Mandy wasn't kidding when she mentioned instant payouts— they ARE the real deal when it comes to instant gratification in terms of processing withdrawals. Additionally, while Bitcoin is available for use by players, it is not the only currency option. Other cryptocurrencies such as Litecoin, Monero, and Ether may be used, along with more traditional currencies like UK pounds, US dollars, and Euro.
A variety of proprietary slots are available for play, creating a completely exclusive library of products, complemented by traditional casino games like, blackjack, roulette, craps, keno, and video poker variants. Unfortunately, customer support options are a bit limited, and no information regarding a loyalty program is listed. However, you can contact Mandy with any additional queries via the 'Message' option, found in her user profile here.
"exclusive support on the forum, from both Joo Casino and Bitcoin Games"
LCB News
Back to articles