Back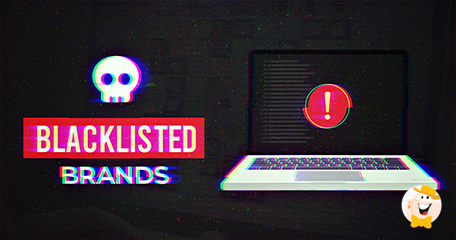 8 Blacklisted Casinos Get Probation Status on LCB After a Year of No Complaints
The world of online gaming is volatile and chaotic. Many casinos lose their path somewhere along the way and end up in the slums of blacklisted brands with the NO-GO label for good.
But everybody falls sometimes. As you know, reputation is everything, and in this business, it takes very little to destroy it.
Luckily, those willing to pick themselves up, redeem for their undoing, and start from scratch might still have a chance to turn things for the better.
Such is the story of 8 blacklisted brands from our directory, who earned their bad status two years ago due to slow payouts, unresponsive customer support, and long KYC procedures.
They're back now with a new management, ready to set things straight and settle all debts.
On Probation from 3 to 6 Months
For those who actively participate in our forum, it might sound familiar that a very famous group of 8 casino brands went rogue and earned its blacklist status on LCB 2 years ago.
If you're not actively taking part in discussions on the forum, let us refresh your memory and list all the affected gaming sites once again.
The leading brand in this group is certainly BoVegas, which launched way back in 2017.
While still labeled as 'blacklisted' we put this casino to the test within out project "From the Players, for the Players" in 2021, so feel free to learn from our experience with partial withdrawals and a 25-day long KYC.
The list of other casinos in this group is as follows:
Golden Lion
Supernova
Eclipse Casino
Cherry Gold
Free Spin
Exclusive Casino and
Two-Up Casino
The reason why we had no other choice but to scratch the entire group from rankings and put it on our blacklist was quite long, but the biggest issues referred to:
Long verification processes
Extremely slow payouts or no payouts at all
Unresponsive customer support
However, after spending almost two years on LCB with a severe warning "Stay Away", the company has finally decided to change its entire management and make a strong comeback.
Each one of the sites from the list now operates under Affiliates League, an online casino affiliate program behind 10 top-notch casino brands.
Since our directory hasn't received any complaints from this group for little over a year now, we decided to give it a chance and place all the once-blacklisted brands on probation for a period of 3-6 months.
Keeping an Eye on the Complaints Thread
Regardless of that decision, our biggest priority is and always will be the players.
We invite you to regularly visit the dedicated Support and Complaints thread on our forum and stay up-to-date about the group.
Our team will keep you posted on any news and status changes regarding the Affiliates League and its group of online casinos.
For now, proceed with caution and don't forget to contact us should you experience any trouble with payments, unresponsive CS, or delayed verification processes.
Good luck!
"the company has finally decided to change its entire management"
LCB News
Back to articles