Back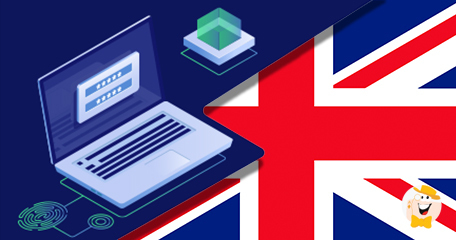 The United Kingdom Gambling Commission is bringing new measures to the iGaming market and online gambling operators, as requirements for verifying customers and identity checkups enter a new phase across Britain.
Restrictions prior to processing customer withdrawals will be presented and released on May 7th, as part of the regulator's three-year plan to make gambling safer and fairer. New customer identity verification rules will also protect those consumers whose identity needs to be severely checked only after demanding a smaller withdrawal of winnings.
Verification Before Depositing
According to the old regulations, operators had roughly 72 hours to conduct age-verification procedures. This will no longer be the case, since now, a customer must be verified before depositing or making any bets on the platform, regardless of the nature of funds – free perks, bonuses or real money.
The regulator is targeting free-to-play products, since such gambling offerings are technically not a form of wagering, although there is no true reason to make them available for minors.
In the same manner, the new set of rules should sanction online operators who impose serious identity checks for minor withdrawals – the authority claims that 15 percent of complaints comes from these customers alone.
Chief executive at Gambling Commission, Neil McArthur, said:
"These changes will protect children and the vulnerable from gambling-related harm, and reduce the risk of crime linked to gambling. They will also make gambling fairer by helping consumers collect their winnings without unnecessary delay."
McArthur added the following:
"Britain's online gambling market is the largest regulated market in the world and we want to make sure it is the safest and the fairest. Today's changes follow our review of online gambling and our ongoing widespread regulatory action into the online sector. We will keep using our powers to raise standards for consumers."
Several Prompt Steps Before Entering
Before letting new customers join their sites for online gaming, operators in the UK will from now on be obliged to verify their name, address and date of birth. They will also have to inform each player about the type of identity documents and further "reasonable steps" that are required before making a deposit.
Not only will such an approach prevent gambling harm but it will also hinder casinos from requiring severe ID inspections prior to cashing out.
Secretary of State for Digital, Culture, Media and Sport, Jeremy Wright, provided more details:
"These significant changes mean operators must check someone's age before they gamble, and not after. They rightly add an extra layer of protection for children and young people who attempt to gamble online. By extending strong age verification rules to free-to-play games we are creating a much safer online environment for children, helping to shut down a possible gateway to gambling- related harm."
As previously mentioned, the new regulations will come into force on 7 May, 2019.
Source:
"UK online gambling operators face new customer ID check rules", Steven Stradbrooke, calvinayre.com, February 7, 2019.
"New rules to make online gambling in Britain fairer and safer", gamblingcommission.gov.uk, February 7, 2019.
"verifying customers and identity checkups"
Gambling Law & Society News
Back to articles