Back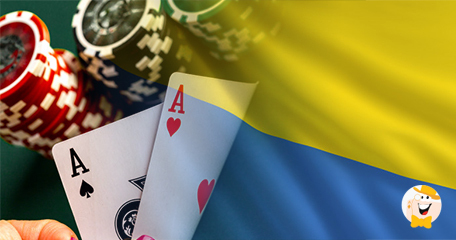 Ukraine is ready to make online gambling legal, as the country's legislature voted in favor of a bill that will regulate this gambling activity. The bill was passed on its first reading.
260 voted in favor of the bill, with 190 against. The ones who have voted for the bill have remarked that it will boost the country's economy.
Enthusiasm About the Bill
The online gambling bill…
…outlines the fees that operators will need to pay in order to get licensed in Ukraine (both online and land-based). Online operators will be paying somewhat lower fees than land-based. As for brick and mortar casinos, they will pay based on the size of casinos with hotel rooms. Larger spots will pay higher fees.
Among betting brands that hailed this decision by the country's officials, Parimatch shared their optimism in particular. They have said in the statement:
"The adoption of Bill 2285-D in its first reading is the first step towards creating a fair and transparent gambling market, which will in turn attract investment and introduce new technology to the country."
They have added that the market, once it's legalized…
…will create thousands of jobs, contribute to state and local budgets, lead to an increase in tourism and will help counter corruption in professional sports. The bigger tax revenues will provide bigger funds for support of culture, medicine and sports in this country.
After the successful first reading…
…the bill will now go through the second reading, before it goes to President Vladimir Zelensky for signing into law. He has supported the bill, having already ordered the creation of such a bill in the past.
Black Sea Casinos Approved
Zelensky said in August that he will support the gambling legalization in casinos with five-star hotels that will stimulate the development of tourism.
Odessa region, which used to draw the Russian tourists in previous years, could be the region selected for opening of these casinos.
Ukraine's local authorities have said that many Ukrainian citizens cross the border to visit the Georgia's casinos.
Russia To Open Casino in Crimea
The Russia-annexed Crimea region has been authorized to open a casino resort by 2022…
…but the details of the project are still scarce and will be revealed in due time.
Former Russian Prime Minister, Dmitry Medvedev, has signed a document that approves the construction of the Golden Coast gambling complex.
This resort was considered for more than five years. Russian administrator of the Crimea, Sergei Aksyonov, said that a large casino operator would soon confirm Crimean project aspirations.
Source:
"Breaking News: Legalisation of Gambling in Ukraine has been adopted in the first reading", Zoltan Tundik, europeangaming.eu, January 16, 2019.
"The bill was passed on its first reading"
Gambling Law & Society News
Back to articles