Back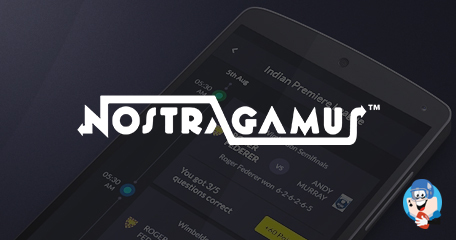 On September 24th, 2019 a large deal was announced between Vereeni Investments and Nostragamus. According to sources, the venture capital fund Vereeni, invested seven figures into the leading as well as expanding fantasy sports provider, Nostragamus.
In this agreement, Vereeni will receive a large stake in the operator for their seven-figure investment into the daily fantasy sports company. The exact numbers in this partnership have not been revealed publicly at the moment, but may be disclosed later on.
The legal advisory used to negotiate this deal was Assentio Legal. The Mumbai-based investment bank, Incorp Advisory, was the main advisory used by the two sides of the transaction.
Nostragamus manages a heavily downloaded mobile application that has been downloaded on over five million occasions, and every month, this number increases by more than half a million.
Nostragamus is an India-facing daily fantasy sports operator similar to FanDuel or Draft Kings which are very large in this space as well. It services sports such as cricket, football, basketball, tennis, badminton and kabaddi which all seem to be quite popular in India. Betting on sports has become an increasingly profitable market segment.
Vereeni is a venture capital firm that has invested in organizations such as Triggy Bet, Caleta Gaming, Dongqiudi, One Touch, Global Gaming, Moneyball, Kalamba Games, Hexagon, Cool Bet, Sherpa, and Singular. Moneyball is an Australian facing large daily fantasy sports investment made by Vereeni.
Both Vereeni and Nostragamus seem to be happy with the new partnership. The money invested into the Indian facing daily fantasy sports operator should help them grow and expand at a very fast pace. Look for them to become one of the top leading providers of these increasingly popular gaming sites. The venture capital fund will be thrilled with growth and increased market share for its latest partner as they now own a very large stake in that company.
Media Statements:
The founder and CEO of Vereeni, Timothy John Heath, stated, "We have chosen to make a significant investment in Nostragamus because we are hugely impressed by its team and the speed at which it has scaled.
"India is an exciting market for the gaming industry, and Nostragamus' innovative marketing and world-class product proposition places it at the head of the field."
CEO of Nostragamus, Yashashvi Takallapalli, explained, "This investment from Vereeni will not only help us accelerate our growth, but also give us access to an unparalleled network of international igaming expertise.
"We are thrilled to join the Vereeni network and look forward to further pushing forward the fantasy sports vertical over the coming months and years."
Gambling Law & Society News
Back to articles