Back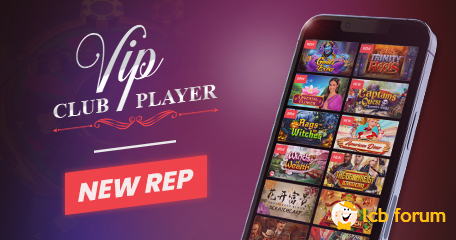 Although every company would like to offer its clients only the best, this is not always possible.
Unfortunately, minor issues can pop up and lead us to a situation where we need someone's help.
When we talk about the iGaming industry, no matter how much we want everything to be perfect, problems are an inevitable part of this form of entertainment.
Precisely for this reason, we founded the ever-growing LCB Support Forum where you can find answers to your questions!
On our site, you can find plenty of representatives of popular operators, and from now on, they are joined by VIP Club Player's Rep!
Ready to Assist You!
As the name suggests, VIP Club Player strives to provide its clients with an unforgettable VIP experience, and if you want to leave your comment or feedback, ask a question or talk to someone, you can do so from now on in our LCB Support Forum under VIP Club Player Support and Complaints Thread!
The operator's Rep introduced herself as Sofia and welcomed all the fans of this casino. She stated that she will be there for you to respond to any questions/comments/complaints, adding: ''I look forward to hearing from you and assisting with any queries you might have.''
Sofia added that she is pleased to join the LCB community. We wish the new representative a warm welcome, but also to all of you who will join this thread!
Few Words About This Giant!
VIP Club Player is a relatively recently established operator that wants to offer its clients only the best.
What will certainly please you is the fact that it accepts punters from the US!
However, although we want to highlight only the best features of the operator, we must note that at the time of writing we have not found a license that this brand possesses.
For this very reason, as always, we will remind you to carefully read the Terms and Conditions, as well as all fine print.
But let's focus on the advantages that VIP Club Player brings.
The games section of the operator features many online slots and table games developed by 4 casino software providers including Betsoft, Dragon Gaming, Qora Games, and Dragoon Soft.
For now, the offering does not offer live casino games.
Newcomers can expect generous welcome packages, but also many other bonuses! However, please take a moment to read the Bonus Terms. Also, active players can take advantage of a fantastic loyalty program!
To become a silver member and thus have the opportunity to benefit from birthday gifts and similar, you need to deposit at least 15k in total...
...and if you still want to have Diamond status, it is necessary to deposit over 100K in total from the day of registration.
VIP Club Player accepts two currencies USD and BTC.
If you still have questions related to this operator, you can find answers by using live chat services, email or simply going to the LCB Support forum and chatting with the Rep!
"4 casino software providers including Betsoft, Dragon Gaming, Qora Games, and Dragoon Soft"
LCB News
Back to articles