Back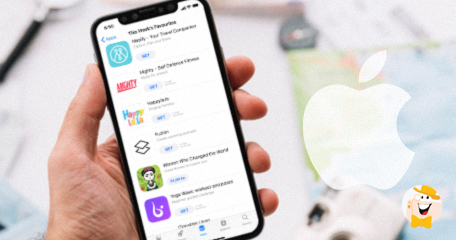 Leading brands in the gambling market could come across an Apple Store rejection of their products. This is the recent announcement from the app agency responsible for supplying the greatest betting providers. Only recently, Apple started applying compulsory guidelines for third-party apps. It includes all apps coming from sportsbooks, casino, bingo and lottery operators.
According to the news, an upgraded Apple 4.2 Guideline version requires an app which is noticeably distinct from the Safari browsing model. In addition, the app should "include features, content and user interface that elevate it beyond a repackaged website."
The Mkodo announcement on this matter is more explicit. The situation will mostly affect some of the premium names in the betting sector, where we encounter app-packed versions of providers' websites. Reacting to these claims, managing director and Mkodo app co-founder, Stuart Godfree, said:
"Apple is now ensuring that all apps offer something different to a web experience which will really affect both new and existing apps across our sector. Rejections can be hugely costly both in terms of resubmission work and time to market, not to mention loss of revenues, and can easily be avoided if an app is native and developed and optimized to respect the Apple Guidelines."
Over the years now, the UK-based tech company operates as one of the leading authorities in mobile technology. It also specializes in the optimization and submission of mobile apps to the App store. It includes assistance on Apple Guidelines for gambling and the betting industry.
Later on, Godfree added:
"This should not be underestimated. It is very important to work with a partner who understands what the App store and Google Play require to ensure your apps are not rejected."
The company collects some of the premium clients including Grosvenor casino, Atlantic Lottery Corporation from Canada, Mecca Bingo, Columbia Lottery Corporation from Britain, Danske Spill and Enracha products.
All visitors are free to visit the Mkodo exhibition at ICE London in the period from the 5th to 7th February. During the event, guests can learn more about the compliance level for Apple apps while ensuring an appealing adventure for users.
Source:
"App store warning", intergameonline.com, January 24, 2019.
"Operators warned of app rejections", Niji Ng, europeangaming.eu, January 25, 2019.
"Apple started applying compulsory guidelines"
General Gambling News
Back to articles