Back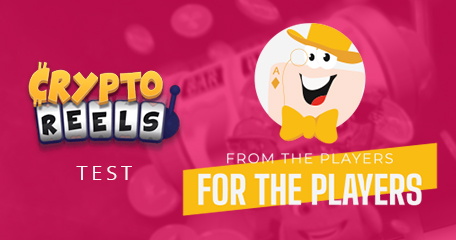 As we already promised you, our project From the Players for the Players will not only involve well-rated online casinos, but also those with less than favorable ratings. Having said so, we decided to test one blacklisted hub - CryptoReels.
This time, a member known as Rounder on the LCB forum helped us bring you plenty of valuable information about this entertainment facility. He registered, made a deposit via BTC wallet, played a couple of games, requested a cashout, and shared all the details with us.
You probably wonder: What was his experience with the notorious CryptoReels casino like?
Here's a short summary:
Our tester registered and deposited $200.95 worth of BTC on March 6, which was processed in 14 minutes
Having played several slots, tester requested a $50.19 worth of BTC withdrawal on March 6
After a short phone call to confirm mobile phone number, he completed the KYC and verified his account, which took 3 days
The withdrawal request was then approved and he received 0.00089384 BTC - 49.65 USD on March 10
Our insightful report features Rounder's first-hand experience with this online casino. Keep reading to find out more about CryptoReels casino registration procedure, depositing, and withdrawal. Stay tuned to hear all the reasons why we placed this hub among blacklisted brands.
From Promising Crypto-Friendly Hub to Rogue Pit
When this Curacao-licensed enterprise joined the industry, it immediately captured the attention of the audience from the United States. Realtime Gaming content, cryptocurrencies, lots of rewarding bonuses, and 24/7 support available via live chat, e-mail, and telephone.
Unfortunately, things aren't always as they appear to be on the surface…
…and it turned out that not all the details regarding this venue are so optimistic. Being part of Club World Group, which is widely known for its unethical business practices, it was inevitable for CryptoReels to end up among blacklisted parlors.
So, where did it all go wrong?
As of November 2016, certain business-related issues appeared in the family-owned Group which resulted in one of the members walking away. To the Groups bad luck, it was the one responsible for their good standing. Continuing its operations as AffiliateEdge, the company has some interactions with the infamous AffPower group, which raised many concerns.
To warn our players…
…we decided to place the entire conglomerate in the rogue pit. As a matter of fact, when this particular brand appeared on stage, we published some words of advice, so that punters could make an informed decision whether to proceed or avoid this brand.
Other online casinos operating under this roof include the likes of Lucky Red, Aladdin's Gold, High Noon, Buzzluck, Manhattan Slots, All Star Slots, Reel Spin, and Slotter. Each one bears the same badge of dishonor.
Knowing all these facts, it may come as a surprise that our member Rounder experienced quite…
Smooth Registration Procedure
As we hinted in the beginning, we also explore and inspect casinos with poor ratings and damaged reputations, just to see where things stand. According to the report, there were absolutely no issues in this field.
To create the account, one should fill in a simple form. Rounder did so on March 6. Upon completing this phase, he didn't get a confirmation mail, so he proceeded to the next step. Based on the experience with other online casinos, he assumed that KYC procedure comes after that. However, he couldn't find any option to do so.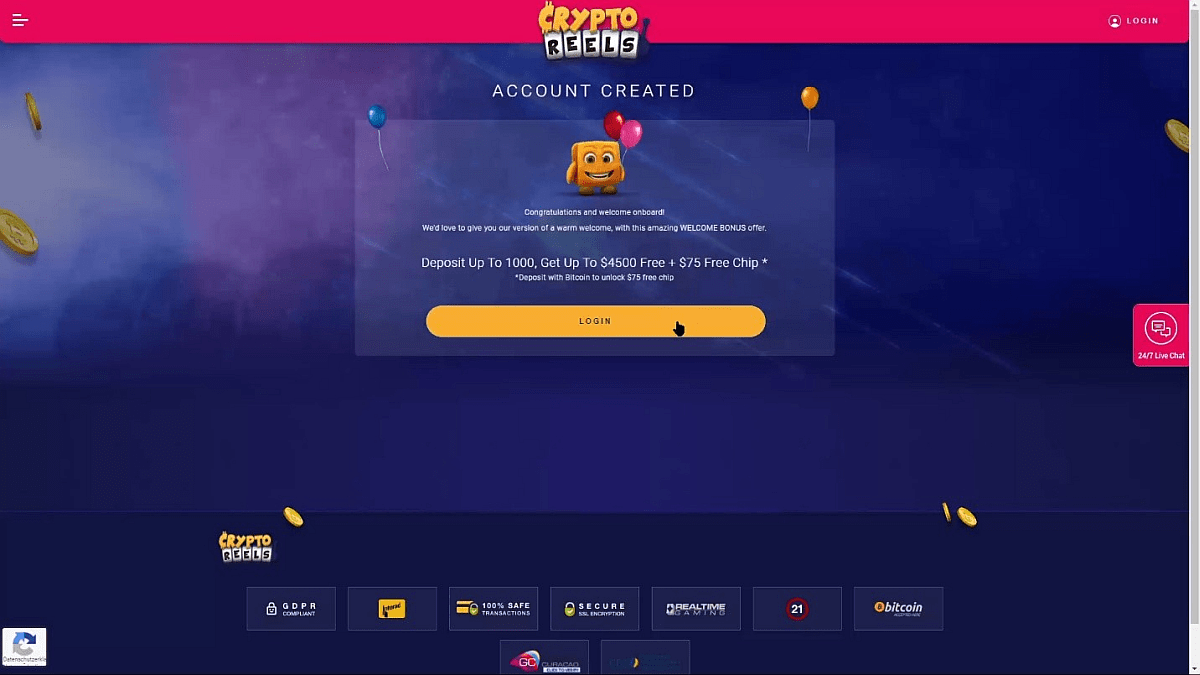 Regarding the membership itself, a specific period of inactivity may have some consequences. Here's what the Terms say:
"We reserve the right to reduce the balance in dormant accounts once the period of inactivity exceeds 180 days."
Making a Deposit
Assuming that ID verification would come when the question of withdrawal arises, Rounder went on with depositing. According to the Terms:
"To qualify for any depositing bonus / promotional offer, a minimum deposit of $35 is required."
Worth stressing out is that this sum is the required minimum deposit, regardless of one's interest in the introductory promo. Comparing this amount with the industry's average, you will agree that it is slightly higher.
He placed the deposit the very same day he created the account (March 6). His method of choice was BTC wallet and he placed 0.00414587 BTC (€169.66 EUR) with 0.00003514 BTC (1,44 € EUR) network fee. The account was finally topped up with 200.95 USD.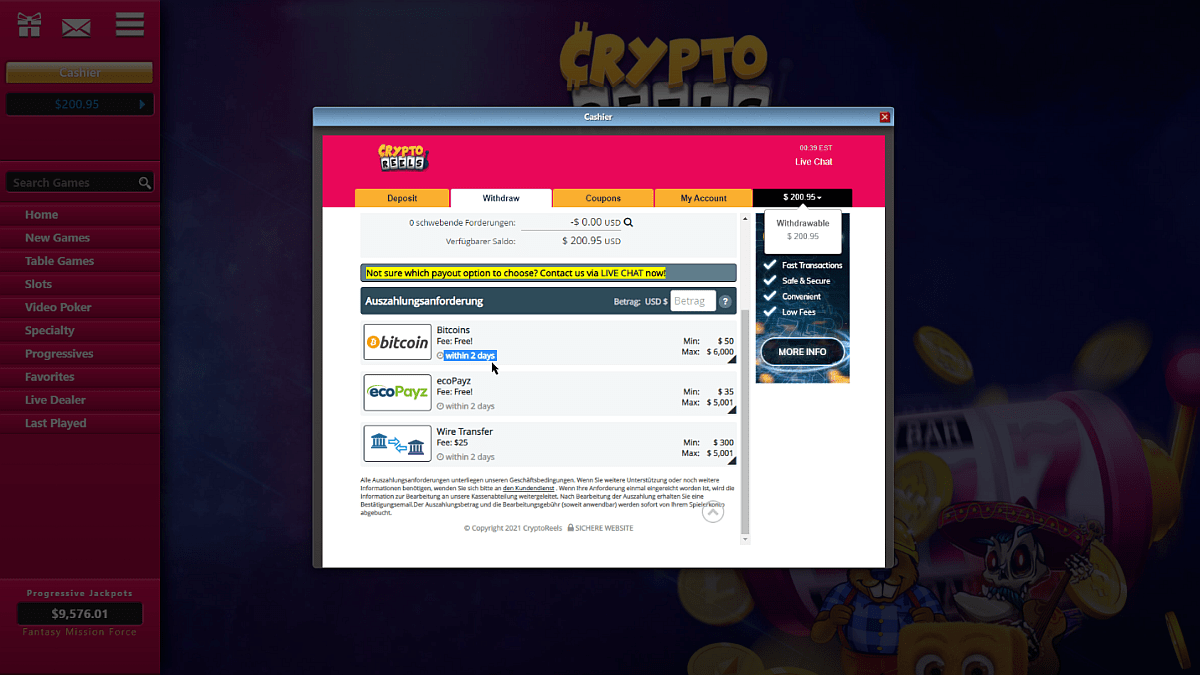 It took 14 minutes for the deposit transaction to be fully processed. "Fast and without any problems."- as he commented.
Let's Play Some Games, Shall We?
Just like in any other RTG-powered casino, slot games are predominant in CryptoReels' lobby as well. Our member's choice were the following titles:
Cash Bandits 3, cops-and-robbers-based story
The Mariachi 5, which pays tribute to Dia de Los Muertos
T-Rex II, a dinosaur-themed adventure
Gemtopia, a jewel-themed slot with 2 progressive jackpots
PayDirt, a feature-filled homage to gold mining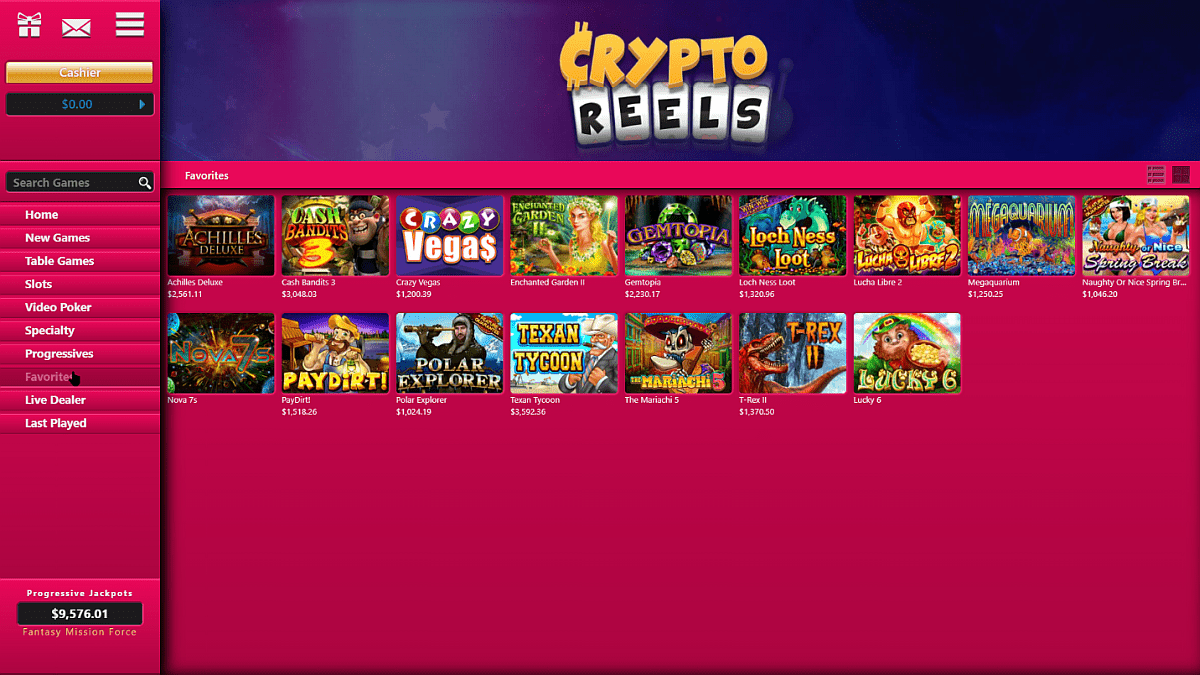 Realtime Gaming has been part of the industry for more than 2 decades, serving its products all over the world with a particular focus on the US market. Its catalog is home to a diversity of themes, and versatility of features, making the portfolio suitable for all profiles of players.
It seems as though he had a good time spinning those reels, at least judging by a couple of decent winnings.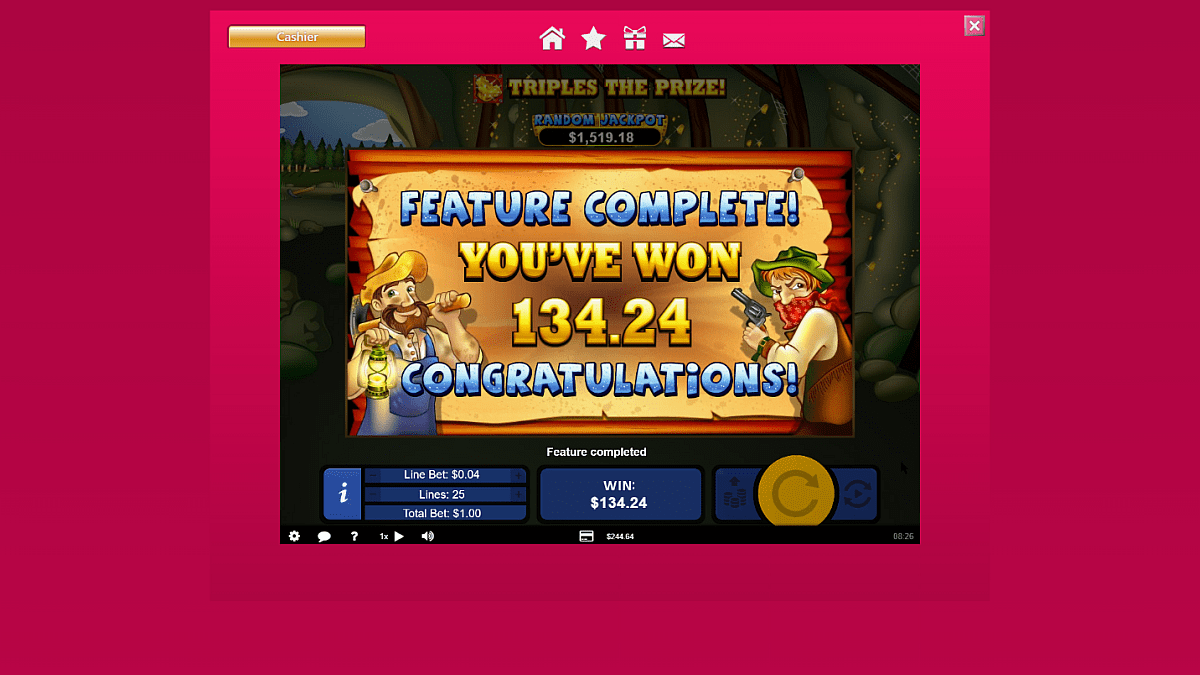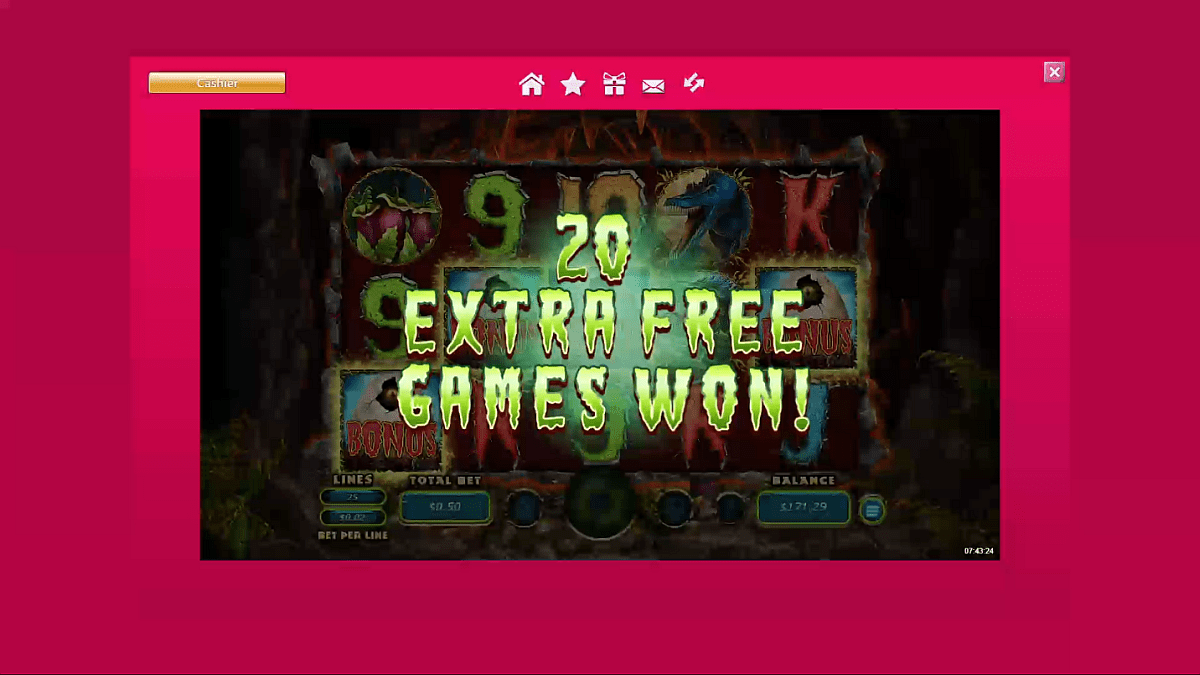 Was the KYC Procedure Equally Hassle-Free?
Having completed his action-packed playing sessions, the next thing "to do" was withdrawal request. Rounder decided to make a request the very same day he created the account, March 6. His objective was to cashout 50.19 USD.
Upon requesting the withdrawal…
…the member asked the live support if they could take a look at the payout. Live support informed him that he will receive an e-mail with a link to verify the account. To confirm the phone number, he received a short call during the live chat.
After the phone call and the chat conversation, Rounder used the link that was sent to him to start the verification process of his account.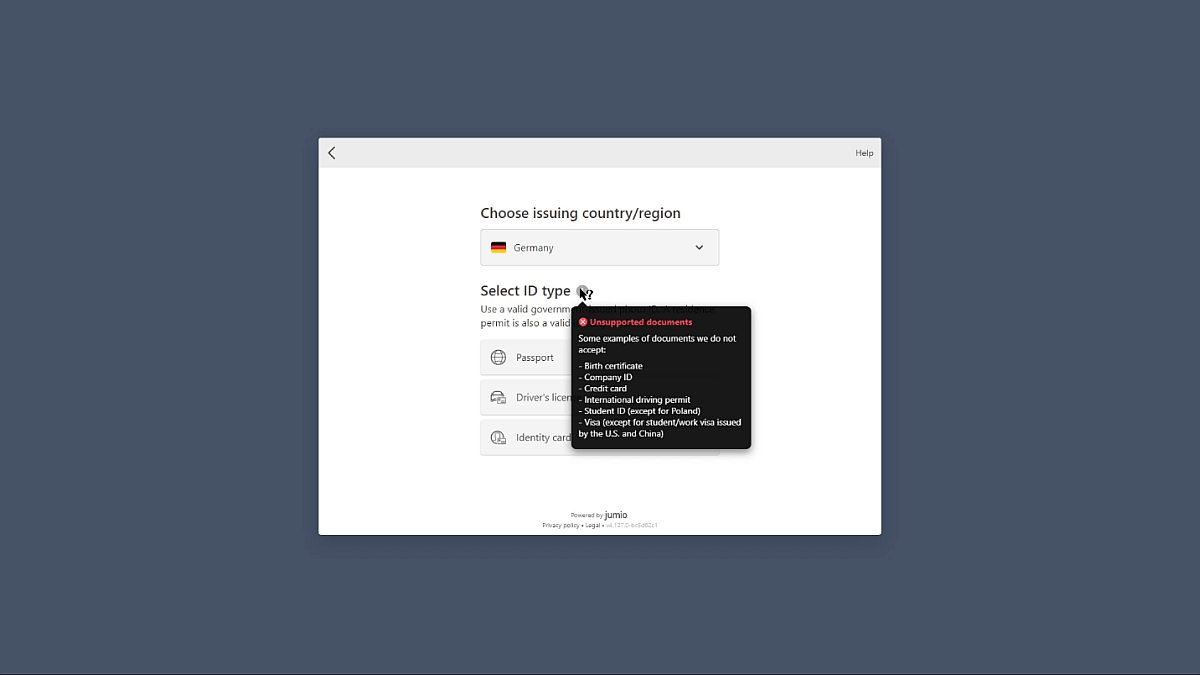 According to the terms, the venue has the right, at its sole discretion to:
"Require that the Player provides us with a notarized ID or any equivalent certified ID according to the applicable laws of your jurisdiction."
Our member wasn't required to submit such documents. He was requested to prove his identity and address during the verification process. So, he uploaded a photo of the front and back of his ID card and a statement of his bank account.
Furthermore, a punter has to take a photo of your face during the process. If one doesn't have a webcam, he/she has to start the process via mobile phone. For this purpose, one gets a separate email with a link to the verification process through the portable device.
That's how our member did it. The documents were submitted on a Saturday (March 6). The total time for reviewing the documents was three days.
The Great Finale- Withdrawal Completed
After successful verification, Rounder's cashout was approved. Worth stressing out is that the support agent informed him that cashouts are not processed on weekends. (Support was efficient and helpful by the way.)
He received 0.00089384 BTC - 49.65 USD on March 10. The stated processing time in this venue is between 24-48 hours, provided that the account is verified. We can say that everything went by the book here.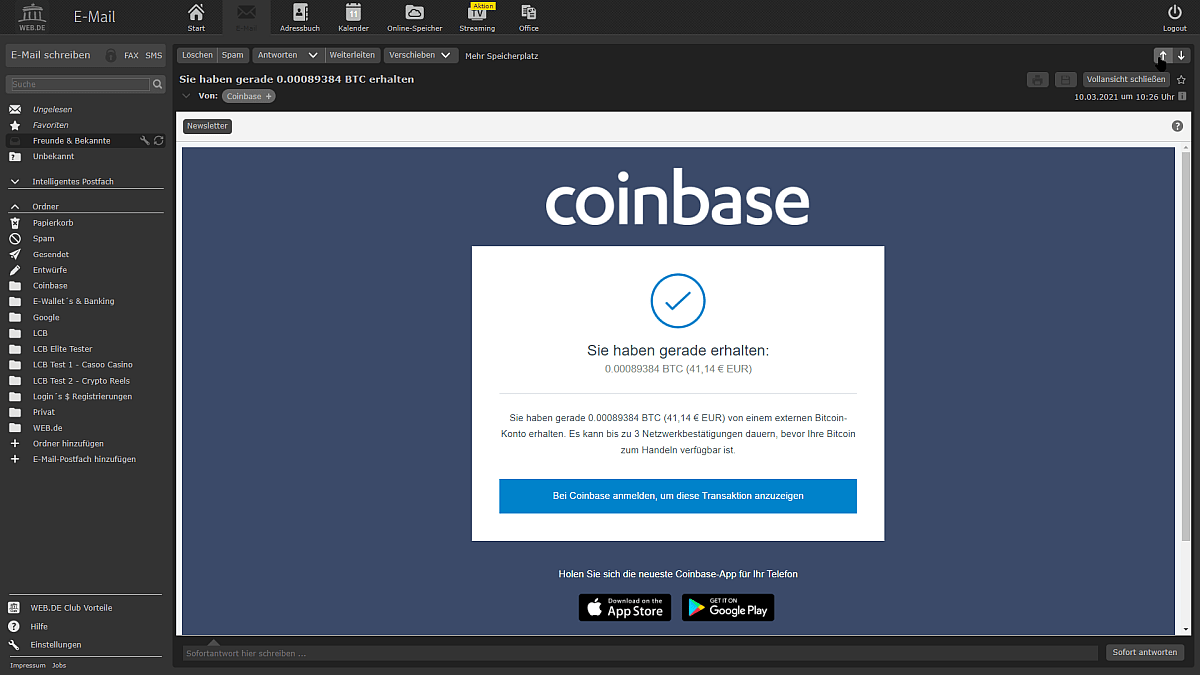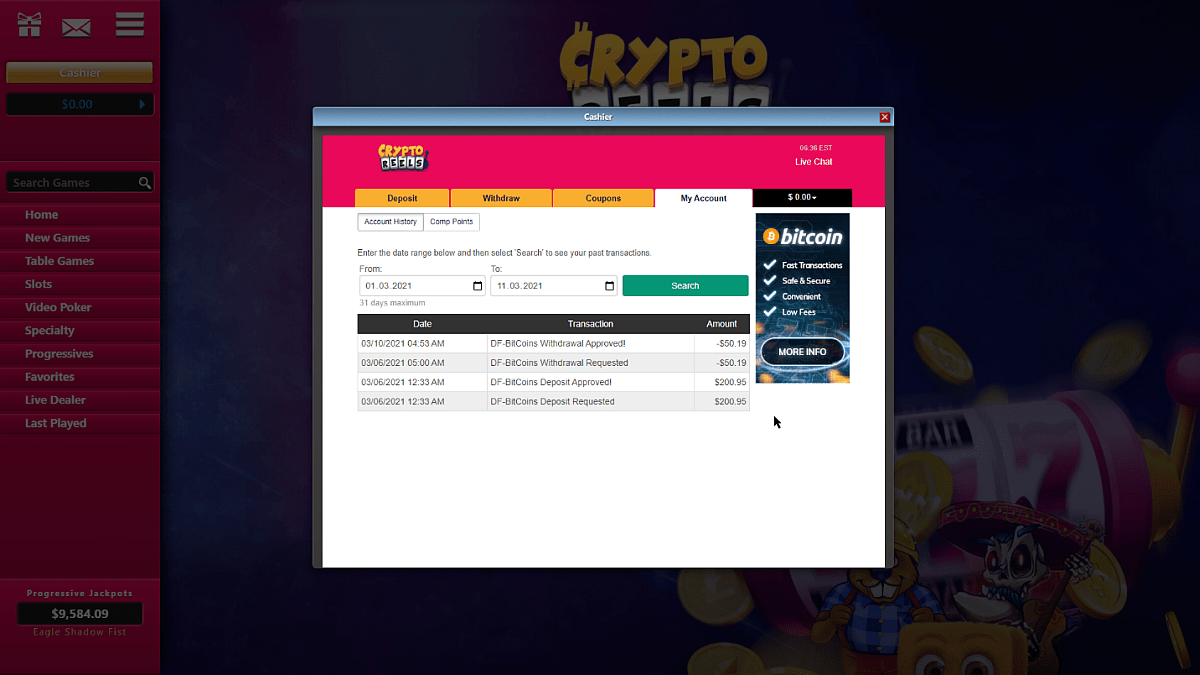 Our member's experience aside, here's what the Terms say on the max cashout amount:
"With the exception of Network Progressive Jackpot wins, the maximum withdrawal per week is $/€5,001. As such cash out requests of a larger amount will be paid in weekly installments."
Closing Comments
In conclusion, we can say that CryptoReels casino passed the test. Everything went more than well, without any obstacles or unpleasant situations. Still, knowing all the issues with management, we still recommend players to be extra cautious when approaching such brands.
In the meantime, if you want to take a look at previous From the Players For the Players reports, read these articles:
Have you ever visited CryptoReels casino or any of its sister brands? What was your experience like? We'd like to hear from you, so hit the comments section below!
Gamble responsibly, don't forget to read Terms and Conditions!
"knowing all the issues with management, we still recommend players to be extra cautious"
From the Players for the Players
Back to articles