Back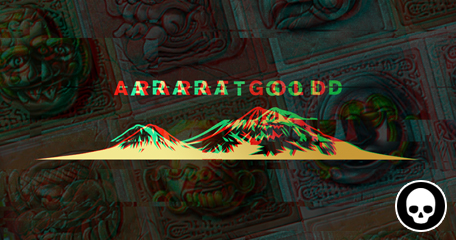 In 2019, a brand new casino appeared on the online gambling scene, called Ararat Gold. At first glance, everything about this site seems in perfect order. But for the initiated, Aristocrat and Novomatic software coupled with the Curacao eGaming license spells out a major red flag. Piracy, if you please?
In other words:
It is highly likely these games are NOT genuine, rather pirated versions of the originals.
Unless you are just starting out in the world of iGaming (and if you ARE a beginner, keep on reading carefully), the consequences of fake slots infiltrating casinos are well known to gamblers who prefer virtual establishments instead of land-based ones.
Why Ararat Gold Casino's Shady Games are Bad for You
The piracy trade, here specifically referring to the iGaming market, is very damaging in more ways than one:
Under copyright law, unauthorized copying and distribution of software is illegal and constitutes direct infringement and fraud;
Pirated digital media deprive genuine developers of due earnings for the creative works into which valuable resources, time, and effort have been invested
It is always reasonable to assume that fake slots may have been tampered with, in a way which ensures no player will ever win any money playing them, nor will they get back any percentage of the money invested and staked on malware-infected, malfunctioning games.
Now:
We cannot say with absolute certainty whether or not Ararat Gold management knowingly, deliberately and with premeditated malice offers bogus titles.
What we DO know, however, is that their integrated versions of Aristocrat and Novomatic releases come from none other than the infamous 2WinPower.
Plagiarism: In the Flesh
As some of you may know, 2WinPower is one of the largest distributors of counterfeit video slots, currently operating in the industry. LCB team has dealt with this rogue company numerous times in the past.
Our investigative department discovered and exposed their malpractice many times...
...and even managed to get the organization and their associates temporarily closed and banned from our realm.
Unfortunately, like a highly persistent virus, this predatory network keeps resurfacing - once overtly, now covertly!
Each time they've been caught in the act, we gathered sufficient evidence and published a series of rogue reports, explaining their origins, clients, associated brands, and the circumstances that led to the public exposure of their operations to the international gaming community.
In 2016, while exploring BetMaxValue and its sister site Bets Tower, we came across 2WinPower for the first time.
We are proud to say that soon after our detailed findings have been published. and in collaboration with the amazing teams from Aristocrat and Lightning Bix Games...
...LCB managed to get the criminal network into a corner, and with the promise of legal action, make them discontinue all fake products!
Two years later, the company resurfaced under a new domain, with new counterfeits hidden among the many games of Burnbet Casino.
More About the Latest in Line of 2WinPower Client Brands
Ararat Gold is owned and maintained by Best Win BV, registered at Heelsumstraat Curacao, CW under license 8031/ JAZ. They claim ownership of the Curacao eGaming Master License.
Brands licensed through this jurisdiction are legally banned from operating Novomatic and Aristocrat powered platforms. This incongruence is the first sign that something is very wrong with this casino.
And, by all means, their target audience - players from Russia, Kazakhstan, Azerbaijan, and Armenia should be very apprehensive if, for any reason, they consider this venue as one of their gaming hubs.
The Fake Slots
Novomatic Book of Ra, the suspicious version offered by the site, launches from an unknown domain '.pw'...
...while the betting options, denominations, and interface options (such as the lack of the 'Help' button) are entirely unlike those of the official Greentube production.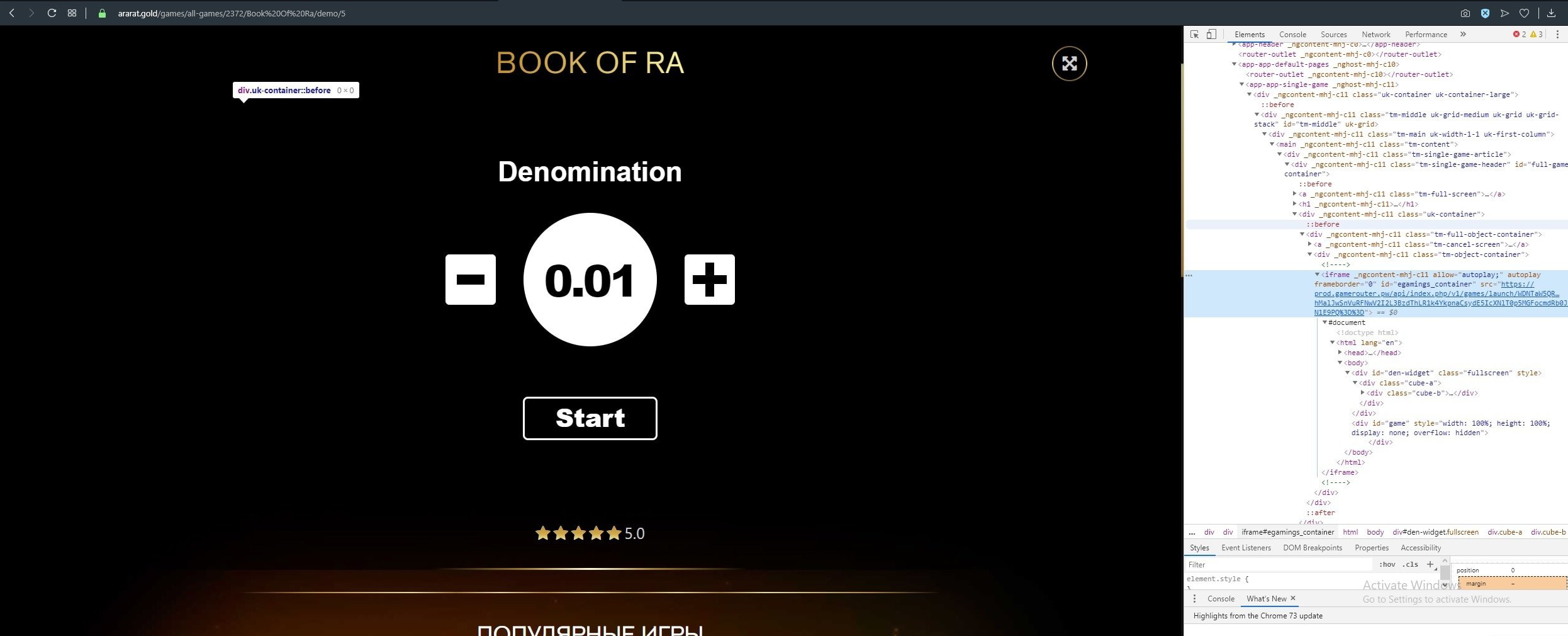 What's more:
NetEnt's famous Gonzo's Quest is apparently hosted via casinomobule.com domain - an obvious attempt to make this fake source resemble the REAL Net Entertainment launching server: casinomodule.com. Notice the 'b' instead of 'd'.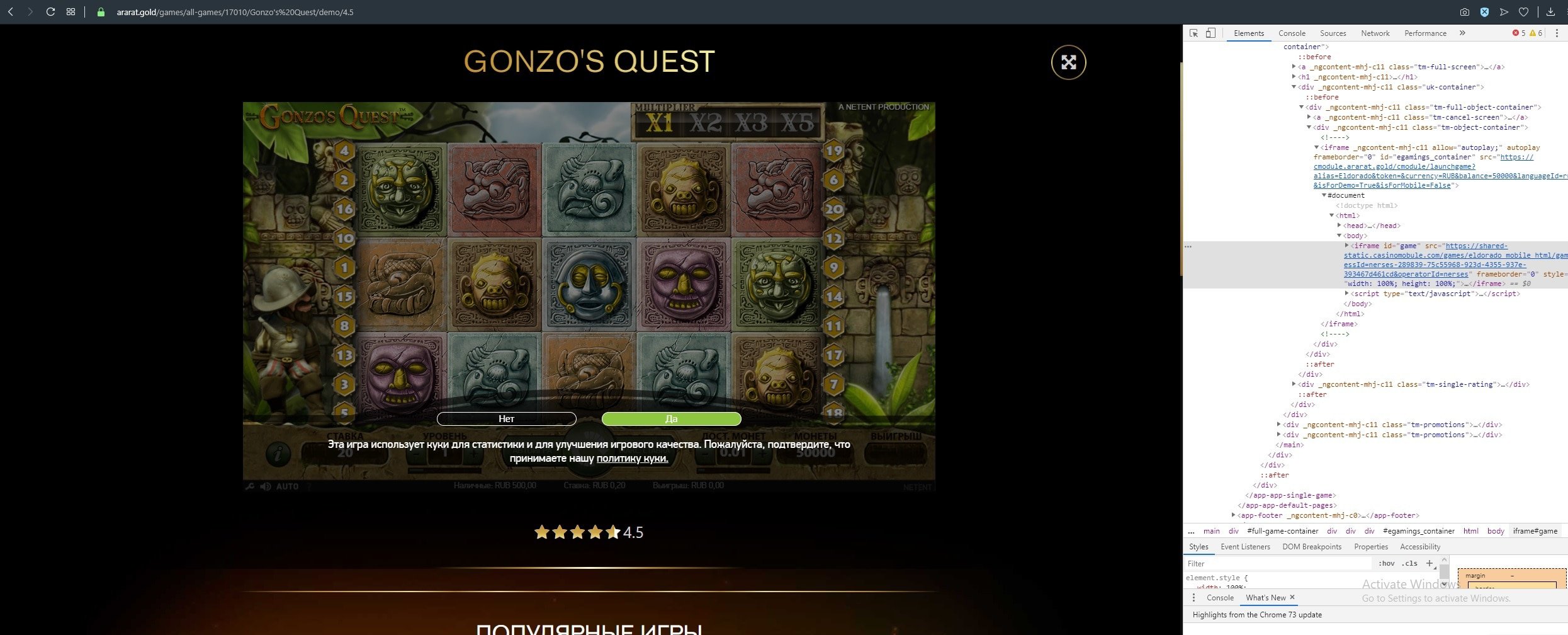 Playtech A Night Out again uses the above-mentioned unfamiliar domain .pw, and at the same time, appears nothing like the original title we know very well.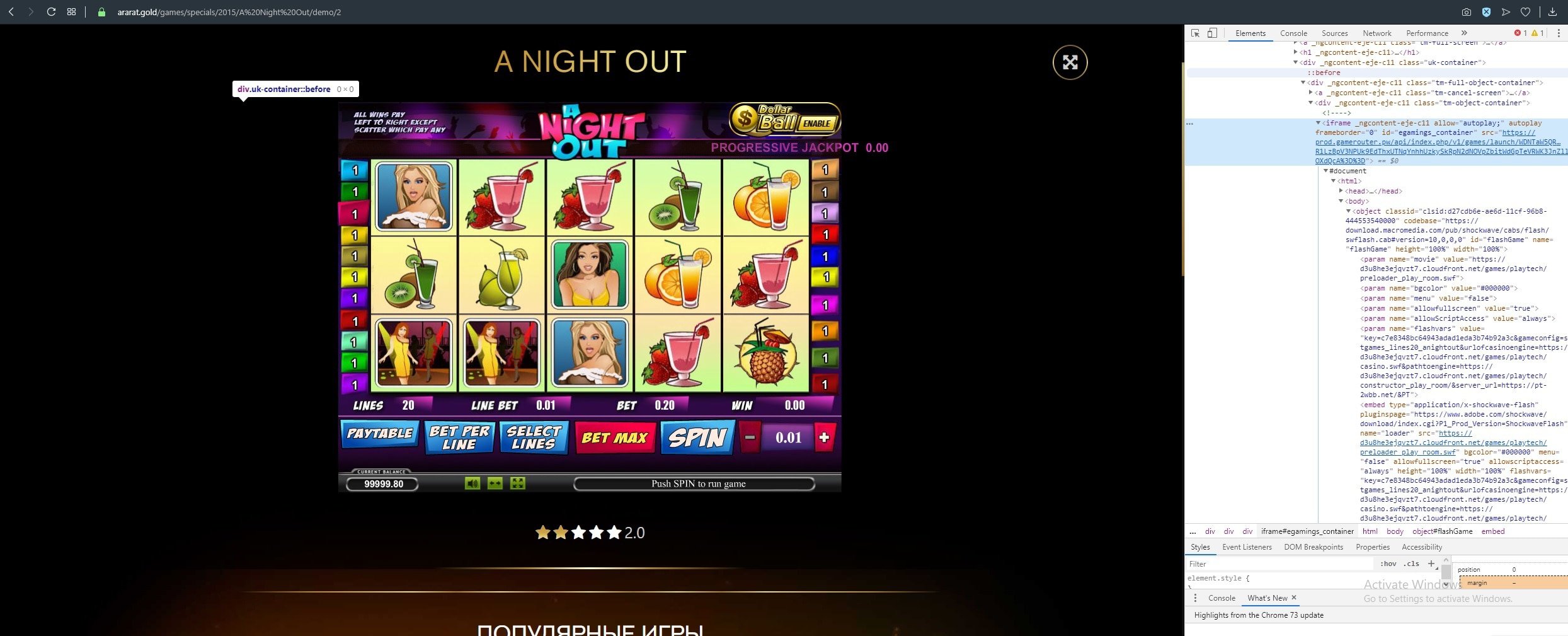 Evoplay's Egypt Gods slot is supplied by InBet, a distributor we strongly suspect also deals in pirated software, though to a lesser degree than the infamous subject of this article.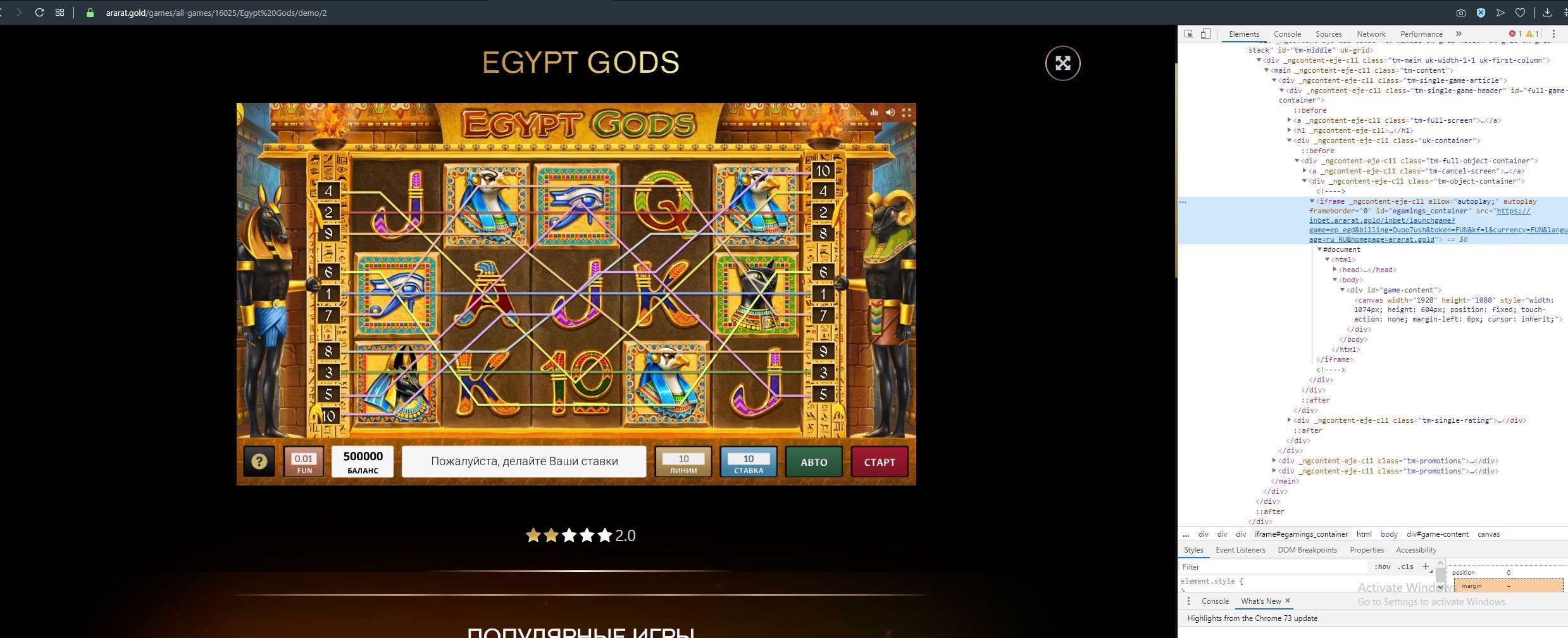 Here is another interesting and compromising fact:
Pompeii Gold, Aristocrat's long-discontinued title, is somehow STILL available at Ararat Gold...
...in addition to having the 2WinPower launcher, as well as the '.pw' faulty domain of origin.
Take a look at the screenshot below: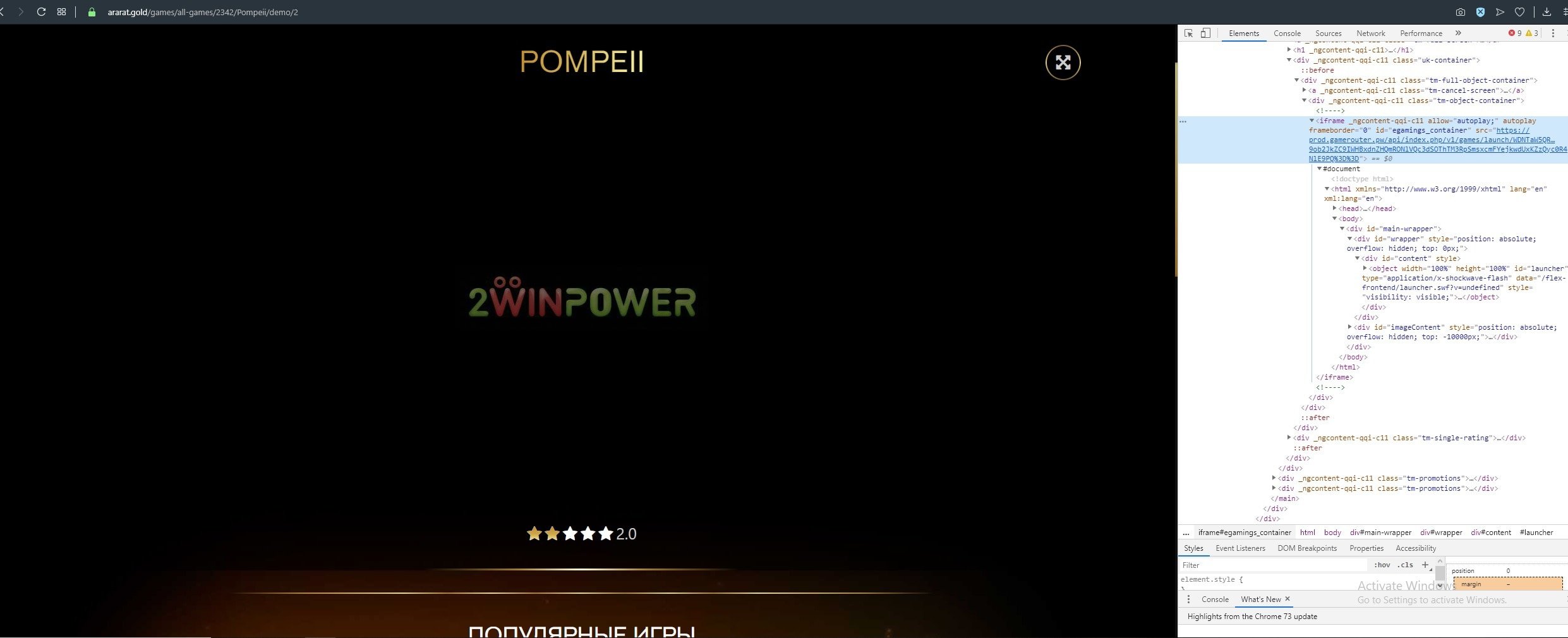 To Conclude
Thorough as always, our team got in touch with Net Entertainment and received official confirmation that Ararat Gold's titles, presented as genuine NetEnt releases, are in fact - FAKE.
With LCB's help, you can avoid dubious venues such as this one is, and ensure that your finances are invested into playing ORIGINAL games, with AUDITED RNGs, LICENSED by official regulatory bodies...
...and offering the actual potential to win via reasonably developed and professionally calculated mechanics.
One of the ways to stay safe is to keep up with LCB Warning Reports, each and every one based on rigorous research, detailed and professionally compiled data.
For in-depth reviews of over 1000 online casinos, kindly refer to this section of our website, where you can inform yourself on various aspects of virtual brands, and decide on the best, reputable option to suit your personal preference.
Whenever you can, SHARE this newfound information with fellow gamers to help them steer clear from criminal sites.
Stay safe!
"releases come from none other than the infamous 2WinPower"
Casino Warnings & Rogue Reports
Back to articles