Back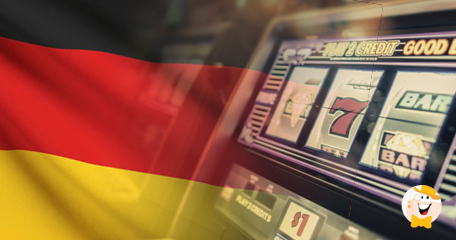 The final days of January brought some substantial changes in Germany, with 16 states approving legislation of online casino and poker. State Gambling Treaty (Glücksspielneuregulierungsstaatsvertrag) which should come into effect in 2021 has several problematic aspects that inspired numerous discussions industry-wide.
Among the major concerns, the community points put whether these changes could impact the level of protection and lead to monopolization of market. Advertising and affiliation marketing are branches that could be affected greatly unless some compromises are made.
Marketing in Major Focus
Numerous states and countries worldwide have already imposed or are planning to establish more stringent rules regarding online gambling marketing. Germany is no exception, and according to paragraph 5.2 of the Treaty, the following measures should come into effect:
Between 6 AM and 9 PM, any advertisements related to slot machine games, online poker and online casino games will not be allowed- neither via radio broadcast nor on the Internet
Sports betting-related advertising will be prohibited before or during live broadcasting of such events
The negotiation on payment on any variable compensation for gambling marketing, especially for games that are restricted to participate in, shall not be allowed, particularly in situations where such compensation is based on turnover, deposits, wagering or marketing of those games via affiliate links
What one can conclude from the listed measures is…
…that the amount of information available to players is heavily limited, namely through online media. As some experts noticed, these changes can be counterproductive, because they may lead to "creating an environment lacking objective information."
Besides tightening up the rules around marketing, there are also restrictions regarding the max bet limit per spin on slots, no Autoplay functions and no JPs to be offered by the operator.
Monopolizing The Market?
Continuing to analyze further, the experts say that these ground-breaking changes could lead to market monopolizations from 2 or 3 bigger operators, who will spend heavily to promote themselves via accepted channels.
As a consequence…
…consumers could easily shift to either unregulated markets or darker areas of the internet, and that could seriously endanger them and leave them unprotected.
So, the whole point is preventing those with "the biggest wallets" to be the only ones providing their services and products to clientele. On the other hand, some may see these modifications as the elimination of competition.
The Freedom of Choice
Summing up all the observations and concerns, it is concluded that players SHOULD have a well-optimized and fair environment, in which they would be able to make choices and compare brands.
That's precisely the main role of affiliate programs, to educate punters, give them objective information and enable them to make well-informed decisions based on the gathered data and their personal preferences.
Among good examples…
…there are Sweden and the UK, both of which have a strictly arranged code of conduct. Those interested in offering their services under their licenses must follow them closely, otherwise, they may get penalized. UK's model could be implemented as a compromising alternative to an outright ban, making sure all sides are satisfied.
Data availability is the key ingredient to ensure a safe environment, fight against underage gambling, reduce gambling-related issues and have transparent information regarding bonuses and promotions.
Source:
"The German Gambling Treaty Leaving players less protected", analysis by KaFe Rocks Group, Linkedin, February 1, 2020.
"these ground-breaking changes could lead to market monopolizations"
Gambling Law & Society News
Back to articles