Back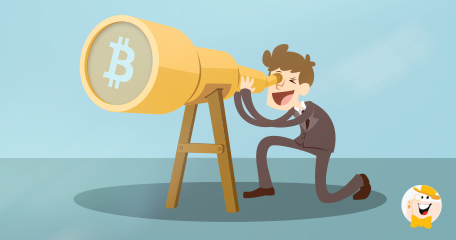 2017 was all about Bitcoin. This past year was so seminal for the world's most popular cryptocurrency that we don't even know where to begin – it broke all the value records, it passed the $17,000 mark – several times, it even yielded another "sub-division", the alternate, Bitcoin Cash. The gambling industry took to adopting both Bitcoin and Bitcoin Cash in droves, making them the currencies that made the biggest breakthrough in the iGaming industry this year.
Even with such momentous events happening in a short period of 12 months – it could be easily obscured and pushed into the shadows in 2018. By what, you ask? Its younger sibling – Litecoin.
Currently the world's fourth largest cryptocurrency has numerous advantages that could see it make a massive breakthrough in the nearest future. It's quick (transactions with Litecoin are four times faster than with Bitcoin – it takes 10 minutes for a BTC transaction, and with Litecoin, it takes 2.5), lightweight (hence the name) and it has a massive amount of coins that can be mined – 84 million, compared to Bitcoin's 21 million!
It was created in late 2011 by Charlie Lee, when it was forked off Bitcoin. Lee, a former Google engineer, launched it soon after he got involved with the sister cryptocurrency – but his initial intention was not to create an alternative currency: "It was an excuse to kind of learn the Bitcoin code. I decided that I can actually create an altcoin that's better than what's out there. and lastly it was fun to play around with what's out there."
Speaking at Coinbase talk, Lee continues: "The vision is always I wanted Litecoin to complement bitcoin—not compete. Bitcoin can be used for like moving millions of dollars between banks, buying houses, buying cars. It's really secure… Litecoin can be used for cheaper things."
The currency's current market value is $18 billion. The price of one unit has surpassed the $320 mark on Tuesday and here's the especially juicy nugget of info: since 2017's beginning, its value has risen 7,291% compared to Bitcoin's 1,731%!
It may very well be that BTC's initial surge made cryptocurrencies all the rage and now all of them will ride the tidal wave of the public's rising interest in them – more crucially, investors' as well. Also, its unprecedented rise is leaving some people concerned, which is why they may already be looking at alternatives. But in all likelihood, it will be the synergy of these facts that may propel Litecoin to greatness as early as next year.
Source:
"Litecoin Beats Bitcoin's Price in 2018. But What Is It?", Shen Lucinda, fortune.com, December 12, 2017.
"massive breakthrough in the nearest future"
Bitcoin
Back to articles