Back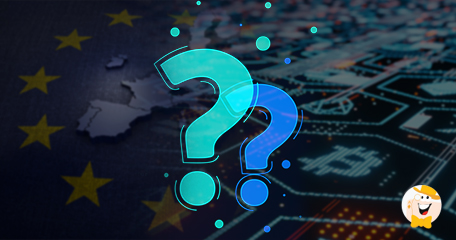 In order to tighten the EU's anti-money laundering and countering terrorism financing (AML/CFT) rules, the European Commission came up with a comprehensive package of four legislative proposals. The revision of the 2015 Regulation on Transfers of Funds to keep track of cryptocurrency transfers is the one that particularly affects the online gambling industry.
If EU AML/CFT rules are applied to the crypto sector, full traceability of transactions will be ensured. This means that anonymous transactions will no longer be possible, and that could significantly impact payment practices in the digital entertainment sector.
How will these amendments affect the iGaming industry? Will online casinos have to change their business practices? Let's try to answer those questions!
Crypto Banned… or Not?
To show its high level of commitment to beating financial crime, European Commission came up with a set of four proposals on July 20, 2021. The newest amendments aim to strengthen anti-money laundering and countering terrorism financing rules in European Union, by enhancing the existing framework.
One of the proposals is focused on the regulation of traceability of cryptocurrency transactions. If implemented, the rules would allow detection and prevention of their possible use for money laundering or terrorism financing.
Furthermore, this would lead to anonymous crypto asset wallets being completely prohibited. Also, one of the suggestions sees an EU-wide limit of €10,000 on large cash payments, making it harder for criminals to launder "dirty money."
As explained:
"These proposals will help the EU crypto-asset industry develop, as it will benefit from an updated, harmonized legal framework across the EU."
A Couple of Remarks
According to Executive Vice President Dombrovskis, laws need to keep up with time and technological development, which is why addressing crypto transactions was an urgent matter. As far as he commented, crypto assets are increasingly utilized for money laundering and a variety of criminal purposes, which is why:
"All transfers of crypto-assets must be accompanied by the details of sender and beneficiary."
In addition to this, Commissioner McGuinness stressed the importance of having unified rules for the entire financial system, including digital currencies. She also stressed out that crypto assets are now common currency, but being anonymous, they leave plenty of room for abuse.
Following the Commissioner's statement, crypto markets were understandably sent tumbling, but it turned out that the entire idea of banning was misinterpreted.
The newly suggested rules do not prohibit the provision of software for self-custody but aim to curb providing anonymous services, such as crypto custody or exchange accounts provided by a third party. Simply put, whoever is able to self-custody their own digital assets can still hold and spend them anonymously.
Will Gambling Industry Suffer?
In practice, this means that a service provider exchanging any crypto-asset on behalf of another individual would have to record their name, address, DOB, and account number, along with the name of the intended recipient of the transfer.
On top of that…
…the new law will prohibit anonymous crypto-asset wallets, aiming to make transactions using Bitcoin and other cryptocurrencies fully traceable. As a small reminder, anonymous bank accounts are also prohibited.
Translated into the iGaming realm, operators would be required to seek personal data during the registration process. If the required info is missing, players wouldn't be able to make deposits and withdraw in Bitcoin or any other cryptocurrency.
Yet again, numerous online casinos already have stringent KYC and AML policies in place and are contributing a lot to making transactions safe and transparent.
What's your opinion on banning anonymous crypto wallets? Do you think it will largely affect the digital entertainment sphere? We'd like to hear your two cents on this topic, so don't hesitate, hit the comments section below and leave your thoughts and impressions.
Gamble responsibly!
Source:
"Beating financial crime: Commission overhauls anti-money laundering and countering the financing of terrorism rules", ec.europa.eu, July 20, 2021.
"Crypto transactions in EU no longer anonymous?"
General Gambling News
Back to articles