Back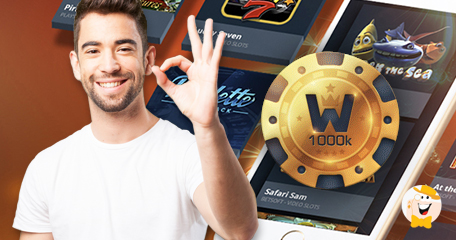 Disguising themselves as the great pretender, it was our investigative team that detected and reported fake Netent software at WinnerMillion Casino in October. Additionally, it was also uncertain if the site was licensed to operate.
After such follies and receiving a "tsk-tsk" from our LCB administration, the casino had some serious explaining to do. Also, consider doing the right thing by ultimately replacing the fraudulent software with authentic Netent slots.
Like a deer caught in headlights, management seemed startled by such a revelation. According to the executives, they were clueless that pirated games posed as the real deal. In other words, there was complete unawareness, and in reality, were the victims of such corrupt dirty dealing.
If that is indeed the case how did certain tell-tale signs go unnoticed? Businesses contemplate fake games for a reason and one reason only. It all boils down to the almighty dollar because it is considerably cheaper and can be purchased at bargain-basement prices compared to the big dog software leaders; and doesn't it go without saying that just looking at the graphics alone should raise a couple of red flags?
Perhaps an overhaul in management is required because clearly someone is not doing their job in representing the best interest of the site. It is this type of carelessness that jeopardizes the validity of business that can literally destroy a reputation.
We have also contacted Curacao to check on licensing. It has been confirmed by this jurisdiction that veritably they are licensed. But is that a good thing considering Curacao allowed such misconduct?
We must however applaud and give a good healthy pat on the back to WinnerMillion for doing the right thing by removing the pirated slots. We've pulled them out of the pit and off our Warning List for doing the right thing.
"ultimately replacing the fraudulent software with authentic Netent slots"
Casino Warnings & Rogue Reports
Back to articles