Back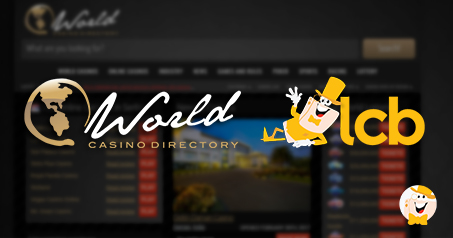 Among other things, we're always full of surprises. Nope, never a dull moment around here. With that said, we've been working on something pretty big and after recovering from the hysteria, it's now time to share the news with you. We've acquired one of the top resources for all things land-based gambling and beyond - a fantastic site known as WorldCasinoDirectory.com, which we recently acquired for $1.7 million.
Who is WCD?
WCD is a one stop shop for land-based casino reviews, news, game guides and much more with over 4,000 locations in the directory. No matter where you are in the world, or plan to be, they've got a comprehensive list of properties to browse through. Interested in the latest casino openings? The team has stayed on top of delivering all the details on new locations. Wondering if and when a casino closed its doors? They're in the loop with that too and share every tidbit with their readers.
The content goes beyond brick and mortar venues and spills over into the online sector. Whether you're on the prowl for casinos, bingo, poker, sportsbook, racebooks or fantasy sports, you'll find an invaluable range of content there. When it comes to navigating through the list of operators, you've got the ability to break down the listings by their acceptance of players from your region. Players from the USA, Canada, Australia, UK, Germany, France or Italy can choose to view only those brands that will allow you to play. Speaking of regions, they've even got the lowdown on the various gaming jurisdictions.
There really is so much going on over there that it's going to take us all some time to get the lay of the land.
It was not an easy decision to sell the site and we aim to do Bernard Richter, the previous owner, proud.
He said, "Selling the World Casino Directory was one of the most difficult decisions I've made in my life. I had become truly attached to the people I work with and the World Casino Directory itself over the last decade. Thankfully, meeting Joshua and his extremely talented team has given me a great source of relief and pleasure, because beyond realizing what a big heart this man has, I also know with his leadership and skills that this team will be able to realize the vision I've always had for the site. I will be following their progress closely. One last note, on a very personal level, I've enjoyed meeting quite a few of you reading this article over the last decade, and plan to see you all in my future endeavors."
LCB's Plans
The transition is meant to be as seamless as possible. They've got a good thing going and we have no intention of veering from the original mission. Sure, we'll continue to build up the site and improve it over time as well as exchange notes to improve our existing network sites. We're very excited to see where we can take WDC.
Commenting on the deal, our very own Joshua Chan, said, "Bernard and I agreed to the deal late last year after several weeks of negotiations. I came to know that Bernard was interested in possibly selling the site after he mentioned in an unrelated email if I was interested in looking to make another big purchase I should drop him a line.
"After chatting we discovered that we shared a similar vision for the site and I put his mind at ease ensuring we would retain all of his staff and friendly work environment.
"My team at LCB have big plans for the site and are very excited to build on what Bernard and his team have already done."
"We've acquired one of the top resources for all things land-based gambling and beyond"
LCB News
Back to articles