Back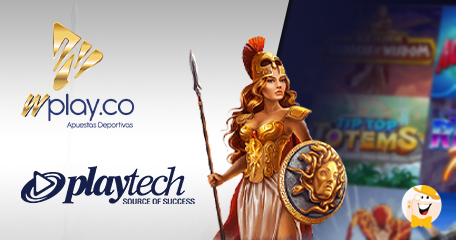 Widely-known provider of gambling tech products, Playtech, has launched an IMS technology platform via one of the most prestigious providers in Colombia, Wplay. The agreement will entail both the online and retail platform of the provider.
Previous Milestones
Both companies had already secured an agreement in 2019 when Wplay selected Playtech as a strategic partner for delivering its omni-channel and marketing solutions. The newest agreement will see Playtech delivering an authentic platform for the Colombian brand across all betting and gaming solutions.
Playtech continues to take additional steps in expanding its overall footprint in key markets. The agreement with Wplay will further bolster its presence in Latin America and make it a logical choice for customers.
From the Media
Commenting on the new delivery, Chief Operating Officer at Playtech, Shimon Akad said:
"We are extremely proud to work so closely with such a leading operator. Wplay will utilize the leading IMS platform features to drive innovation and growth in the Colombian market. Playtech is highly committed to future success and growth of the LATAM region, and we are seeing strong growth from our partners there and expect to see material growth for years to come".
CMO at Wplay, Fernanda Sainz said:
"We are excited to launch our new technology platform with Playtech. Its industry-leading software and expertise will help take the Colombian market to the next level. This launch continues to build on our current leadership position in Colombia, helping us consistently deliver the very best user experience in the market".
More About Brands
Wplay is the original provider of online casino and sports betting solutions in Colombia. The brand has actively participated in the regulation of the local gambling market since 2017. The company consists of more than 200 employees, with the center of operation in Medellín, Colombia.
Playtech, on the other side, is a cutting-edge provider of gambling tech solutions for the industry. It is specialized in delivering content across main categories such as poker, bingo, casino, sports betting, live casino, and virtual sports. The company is listed on the Main Market of the London Stock Exchange.
Source:
"Wplay launches Playtech technology platform in Colombia", playtech.com, December 22, 2020.
"Playtech, has launched an IMS technology platform"
General Gambling News
Back to articles