Back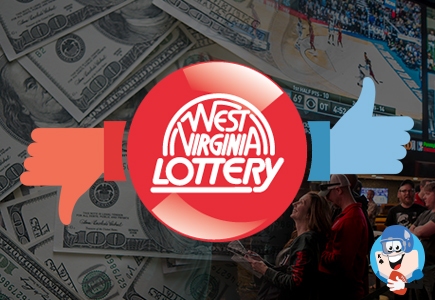 The permanent rules for legal sports betting were approved by the West Virginia Lottery Commission Wednesday. The proposals submitted by professional sports leagues were jointly rejected (seven of them, in total).
No to Integrity Fee:
A rather burning question plaguing the public was the introduction of an integrity fee, which was rejected alongside the remainder of the proposals. The topic had been fueling contradictory opinions and rather unruly debates for a while. An array of professionals from all walks of life - notably industry stakeholders, regulators, professional sports leagues, and legislators - had joined in on the "fun."
Specifically, sports leagues had asked to be allowed to get their share of sports betting revenue. The legislators in all seven states to have legalized sports betting so far were united in rejecting the proposal.
To illustrate, representatives of the Major League Baseball, the National Basketball Association, and the PGA Tour addressed the Commission in August:
"If the Sports Wagering Rule does not include strong and reasonable integrity protections the leagues are seeking, legalized sports gambling in West Virginia will deprive the leagues of important tools to detect and prevent manipulation and corruption."
In response, West Virginia Racing Association President, John Cavacini said that integrity fee should be discussed between casinos and sports leagues on "an individual, contractual basis."
Director of the WV Lottery Commission, John Myers had a similar allegory: "Integrity is not a four-letter word. If we don't have integrity, players don't play. If they don't play, we lose revenue."
Make Way for Mobile Sports Betting:
Among the rules to have been adopted is the one allowing West Virginians to check their mobile wagering account while in other states. Just checking is allowed, though, for they will still be able to place bets only at home.
By the by, mobile sports betting in the state will have been fully implemented by the year-end.
Sportsbooks to Thrive:
Two more WV land-based sportsbooks (at Mardi Gras Casino and Wheeling Island Hotel Casino Racetrack) are coming along. The state legalized sports betting in spring, with Hollywood Casino in Charles Town marking the very first bets in August.
Source: "Lottery Commission Rejects Sports Leagues Proposal to Include Integrity Fee in Sports Betting Rules". wvmetronews.com. October 3, 2018.
Gambling Law & Society News
Back to articles