Back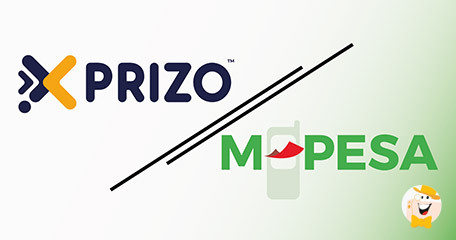 In noteworthy growth for the iGaming industry, Xprizo, a creative fintech platform, has taken an aggressive step by integrating with one of Africa's most popular mobile money webs, M-PESA. This strategic move aims to improve payment services, making them more convenient and seamless for users.
A Seamless Integration
With M-PESA now integrated into Xprizo's payment service aggregator, users can effortlessly access this widely-used mobile money service within a single interface. This integration facilitates the process of handling financial transactions, simplifying the user experience.
One of the primary goals of this collaboration is to connect critical gaps in the payment ecosystem. This partnership enables seamless cross-border transactions, making it easier for users to send and receive money across borders. Additionally, it provides businesses with a valuable tool for local operations, allowing them to tap into a broader market.
Connecting Local and International Payments
Xprizo has effectively built connections between local and international payment landscapes. The method allows users to deposit and withdraw their money directly into their Xprizo wallet using M-PESA. Once the funds are in their wallet, users can take advantage of a wide range of services, from making transactions in international e-commerce domains to utilizing wallet-to-wallet functionalities.
Xprizo is focused on providing the best value to its users. As part of this focus, it ensures very low transaction fees, passing on the majority of the benefits to end-users. This means that players can enjoy cost-effective transactions and maximize the value of their money.
Businesses can fully bring the Xprizo wallet into their operations, allowing users to top up their accounts using M-PESA or other integrated solutions. Once the wallet is topped up, consumers can easily make transactions from their Xprizo wallet to any Xprizo-registered merchant. Alternatively, end-users have the option to make direct payments via M-PESA on a merchant's website, further simplifying the payment process.
The integration is a game-changer for the iGaming industry. It not only enhances the user experience but also empowers businesses by providing them with powerful payment tools. With low transaction fees and a seamless payment process, this partnership is set to transform the way iGaming payments are handled, offering a more convenient and cost-effective solution for users and businesses alike.
Sharing their opinion on the deal, Xprizo CEO Richard Mifsud commented: "M-PESA has fundamentally transformed how people manage money. Where Xprizo steps in is to expand that revolution into cross-border payments and corporate services – we're very optimistic about the new addition to the Xprizo payment aggregator."
Source:
''Xprizo announces groundbreaking integration with M-PESA'', eegaming.org, September 18, 2023.
"collaboration also aims to bridge critical gaps in the payment ecosystem, notably facilitating seamless cross-border transactions"
Casino Banking
Back to articles