Back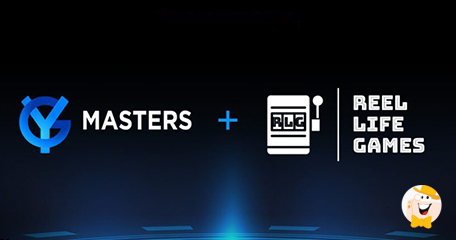 One of the leading global publishers of online gambling content, Yggdrasil, has its own YG Masters program that has recently grown and now has its latest addition in the form of Reel Life Games, the US-based gaming studio.
This brand will, by joining the YG Masters, will gain access to Yggdrasil's proprietary technology that they will use to develop content and use the extensive network provided by the company to ensure rapid distribution across global markets.
Young and Promising
Yggdrasil, which recently unveiled its El Dorado Infinity Reels, houses ground-breaking Game Adaptation Tools & Interface (GATI) technology will power the program, as always, and will provide the provider's partners with access to regulation-ready and preconfigured development toolkit to make games.
Chicago-headquartered, Reel Life Games, was founded relatively recently by the land-based casino industry experts that have a proven track record in creating successful slot games. Its global vision is to deliver novel, entertaining experiences to players everywhere.
Being a part of YG Masters plan, Reel Life, will be able to launch new gaming content and grow its business and reach substantially.
Positive Outcomes Incoming
Yggdrasil's head of partner programs, Stuart McCarthy comments:
"Reel Life Games has a vision that matches our own – to create games that people love to play. This makes them the ideal partner and we are excited about them joining the YG Masters program and using GATI to take their business to new heights."
He added that the company prides itself on being able to partner with global studios and big expertise and said that Reel Life games provides a wholly new perspective on player preferences.
As a result, he says, YG Masters-created games have a wide appeal to a diverse demographics.
Reel Life Games' CEO, Andy Kniaz, remarked that his company is pleased to partner with Yggdrasil to launch titles and that their technology will help them focus on making games that are great while also scaling business through the fantastic distribution network and attractive promotions.
"We are a company looking to rapidly enter new markets and Yggdrasil offers us industry-leading support and an accelerated timeline for growth. We couldn't be happier to join the program."
Source:
"Reel Life Games joins booming YG Masters program", yggdrasilgaming.com, March 9, 2021.
"its latest addition in the form of Reel Life Games"
General Gambling News
Back to articles