Back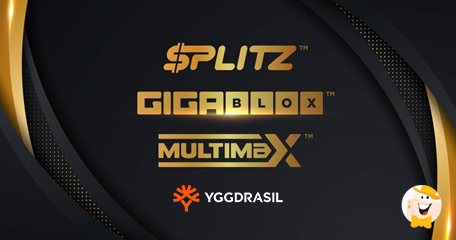 Yggdrasil Gaming, the distinctive provider of online gambling content, has just bolstered its YG Masters program to supply partners with cutting-edge tools such as Gigablox™, MultiMAX™, and Splitz™.
The agreement between the two parties will allow studios to create new games with highly popular mechanics, boosting the level of player engagement. As part of the arrangement, DreamTech Gaming and Bang Bang Games have joined the deal and will be creating games with excellent mechanics.
Yggdrasil introduced the mechanics in 2020, which has proven to be successful in different games such as Lucky Nekoand Hades, Temple Stacks, Neon Rush, and Syncronite. For example, Gigablox™ mechanics appear as part of Lucky Nekoand Hades and represent huge symbols that emerge on the reels and trigger incredible winnings.
On the other hand, there is also a Splitz™ included in the Temple Stacks, Neon Rush, and Syncronite, which separates mystery symbols and delivers more scatters longer lines, and big clusters. In addition to it, MultiMAX™ mechanics firstly appeared in Multifly! title where players can see multipliers on the reels for cascading wins.
From the Media
Commenting on the new arrangement, Head of Partner Programs at Yggdrasil, Stuart McCarthy, said:
"The competition in the slots market is immense. Using recognized and successful mechanical frameworks at the heart of a game is key to attracting players and turbo charging the game performance so this was a natural next step for us to take.
"Our proprietary mechanics have been a revelation this year, so much so that we have had to recalibrate what successful releases look like. Driven by these triumphs we are thrilled to now share this opportunity exclusively with our YG Masters partners. We are excited to see the first titles in this new wave of games launch in 2021, helping our studio partners grow and expand their offerings and delivering on our shared vision."
Managing Director at Bang Bang Games, Frank McPolin noted:
"Bang Bang Games could not be more excited about the opportunity to leverage the Yggdrasil mechanical frameworks. We are huge fans of the games Yggdrasil has already released with these frameworks, and big admirers of how they are going about the business of building them into recognizable brands. Our game design goblins are currently locked away in the Bang Bang dungeons and will be tirelessly flogged until they emerge with something amazing. We look forward to bringing our own twist to these incredible mechanics."
Business Manager at DreamTech Gaming, Halvor Dahl mentioned:
"We're thrilled to further extend our partnership with Yggdrasil and to utilize their highly successful mechanics in upcoming releases. With access to Yggdrasil Gaming's exciting mechanical framework, DreamTech Gaming will be able to further build on our already highly successful partnership and offer new and exciting game concepts combined with our state-of-the-art graphics and design."
Source:
"Yggdrasil to offer successful game mechanics to YG Masters partners", yggdrasilgaming.com, December 18, 2020.
"YG Masters program to supply partners with cutting-edge tools"
General Gambling News
Back to articles