Back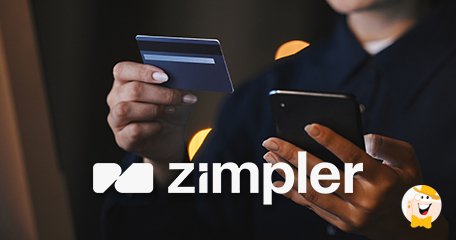 Zimpler, a fintech firm that offers smooth and safe account-to-account (A2A) payment solutions, has recently introduced immediate cross-border payouts. The new feature enables Zimpler's clients to send Euros electronically to all 20 Eurozone nations via SEPA (Single Euro Payments Area) without any obscured fees or complicated administrative tasks.
SEPA was designed to simplify and speed up electronic payments in euros across Europe, making them safer and more manageable. It allows businesses to avoid using traditional payment methods such as checks or wire transfers by transmitting funds straight into the recipient's bank account. With this wider reach, Zimpler can now extend its services to a larger number of European merchants. This payment solution will be available to both B2C and B2B customers.
Statements from the Company
Commenting on the latest step, Nicolas Köllerstedt, Chief Growth Officer at Zimpler, notes that the company is happy to extend its and deliver both existing and new customers with instant, secure, and cross-border payouts that are compliant with the Anti Money Laundering standards. Zimpler's cross-border payouts delivery is a significant milestone for the brand, establishing a pan-European presence. The feature has different use cases in segments Zimpler works including lending, salary payouts or cashback. It is exciting to see Zimpler proceed to expand and build momentum from the flourishing B2B payments and the paylink product introduction of last year.
Joan Migioia, Internationalisation Manager at Zimpler, said:
"We recognize that SEPA payout is a highly sought-after solution for businesses operating in Europe as it offers a cost-effective, swift and secure way of sending payments. Because it is standardized, businesses can use it to make payments in the same way across countries. Furthermore, our API-based solution enables companies to seamlessly integrate payout functionality into their software systems, allowing for swift and streamlined processes such as salary payments, reimbursements, and lending transactions.
He added:
"As an A2A payments provider, currently expanding our reach into new markets and seeking to attract new clients, launching instant cross-border payouts was one of our priorities. I am looking forward to seeing how this addition will allow us to drive Zimpler forward."
More About the Brand
Zimpler is a renowned payment provider that has gained significant popularity in recent years. Established in Sweden, Zimpler offers its services primarily in the European market, providing a convenient and secure payment solution for both businesses and consumers.
One of the key advantages of Zimpler is its simplicity and user-friendly interface. It allows customers to make payments with ease, reducing the hassle associated with traditional payment methods. With Zimpler, users can link their payment details, such as credit cards or bank accounts, to their Zimpler account, enabling seamless transactions across various platforms and merchants.
Source:
"Zimpler launches instant cross-border payouts for seamless transactions", news.cision.com, May 15, 2023.
"all 20 Eurozone nations"
Casino Banking
Back to articles