Back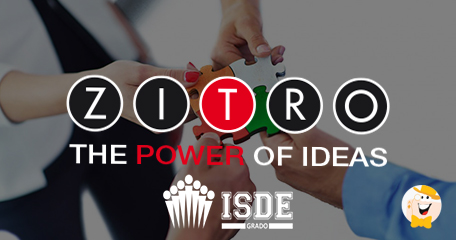 Casino vendor from Luxembourg, ZITRO Games, whose involvement with slots and bingo software has reached enviable levels on a global scale, is teaming up with an educational institution ISDE Pwc.
The brand is focusing on legal and economic training to deliver a more sophisticated product to the sports betting market, but it also targets other divisions in iGaming, depending on the landscape and regulations within its jurisdiction.
According to Cristina Garcia, the director of Institutional Relations, the company will join forces with ISEDE's program of the Master of Markets and Industry of sports and entertainment – a bridge between the professional world and trainees in the entertainment industry.
The Course Aims Land-Based Gaming
To put it differently, the agenda is primarily aimed at casino games in connection to betting, but it deals with rules and regulation regarding the land-based gaming industry in Spain.
The program excels in creating exhaustive case studies in the present market situation, which is crucial to ZITRO's continued efforts to expand to other territories. The company was very successful at this year's SAGSE in Buenos Aires, where it exposed new additions to the catalog, as well as its further commitment to the Argentinian market.
Brand's Everlasting Evolvement
In previous months, Zitro Interactive triumphed in the Spanish gaming halls, as it launched Link King, a flagship product and an award-winning offering for best land-based game content at BEGE trade show in Sofia, Bulgaria.
Vicente Fernandez, commercial director at the group said:
"We are living through a phenomenon never seen before in these kinds of platforms. The players are eager to try this new product that, without a doubt, is leaving them fascinated. LINK KING is a completely original and different type of game compared to anything currently in Spain and that fact is being appreciated by players."
The title carries progressive jackpots and a range of constant bonus options. Thanks to its advanced technology by Fusion, as well as its Ultra Slim Design, it can combine a panoramic sign of 3 screens and deliver impacting images and audio effects…
CEO at Zitro, Sebastian Salat, comments:
"LINK KING is a product that has demonstrated a global success, surpassing the best products in different markets around the world and we are very proud of the results that it is obtaining in all the casinos in which it is being installed, leading the averages of performance."
Source:
"Zitro collaborates with ISDE PwC in the training of professionals linked to the Entertainment Industry", zitrogames.com, December 17, 2018.
"teaming up with an educational institution ISDE Pwc"
General Gambling News
Back to articles