We love April for its beautiful, warm weather and the joys of Easter!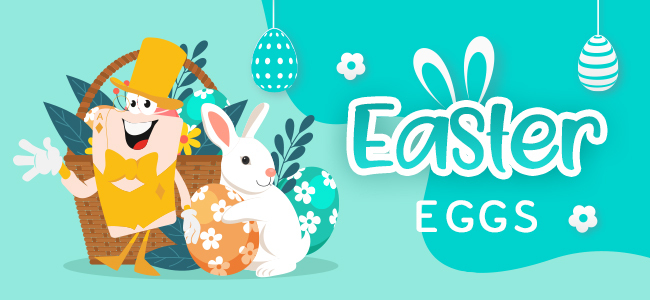 This month, we are having our very own Easter egg hunt, with a batch of egglicious prizes waiting for all lucky winners. 
Share Easter Eggs you noticed in your favorite movies and media

to qualify for the prizes in our $300 prize pool. 
There are 12 prizes of $25! 
Rules

Prize money is in LCB chips and can only be used to purchase merchandise in our store.
You can enter as many times as you like until the end of the contest, but ONLY ONE POST per DAY is allowed. 
Must be a member of LCB no later than March 2, 2021.
Must be 21 years or older to qualify.
LCB reserves the right to void the contest at any time.
Contestants can win up to 2 times for a maximum prize of $50.
Contest ends April 30, 2021. 
Good luck!