LCB November Turkey Tail Contest!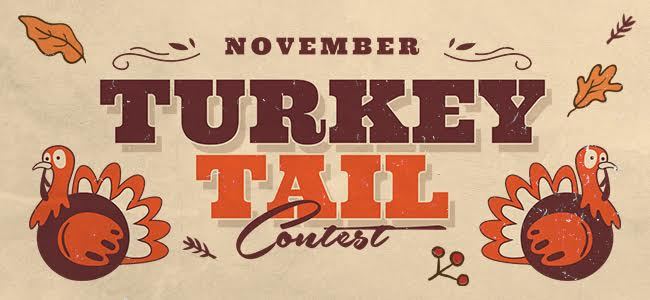 We are giving away a staggering $400 in LCB chips as well as 3 Video Poker apps this month. It is our way of giving thanks for all our members!
All you have to do is post a picture of a gorgeous feathered turkey showing off its fancy tail feathers!
Prizes
1st - $100
2nd - $75
3rd - $60
4th - $50
5th - $45
6th - $40
7th – $30
8th – 10th FREE Video Poker Apps
Rules
Prize money is in LCB chips and can only be used to purchase merchandise in our store
One post ONLY per day
Must be a member of LCB no later than 10.12.19
Must be 21 years or older to qualify
LCB reserves the right at anytime to void contest
Contest will expire 11.27 and winners will be announced Thanksgiving day! 
Good luck my gobble gobble friends!