I received an email (like so many others have) about bitcoin withdrawals taking less than 48 hours. Made a deposit and played well more than I needed to after the bonus cleared. Requested a cash out on Aug 14th and was approved on Aug 16th. Assumed since this was Bitcoin that the money would be in my wallet soon after. I am now getting the typical runaround by support (making me send them different BTC addresses, escalating my case, currently having delays on BTC payments.  The most absurd part is I got the same email again today and I lost it.  I realize I haven't waited as long as most others but I can see the direction this is going.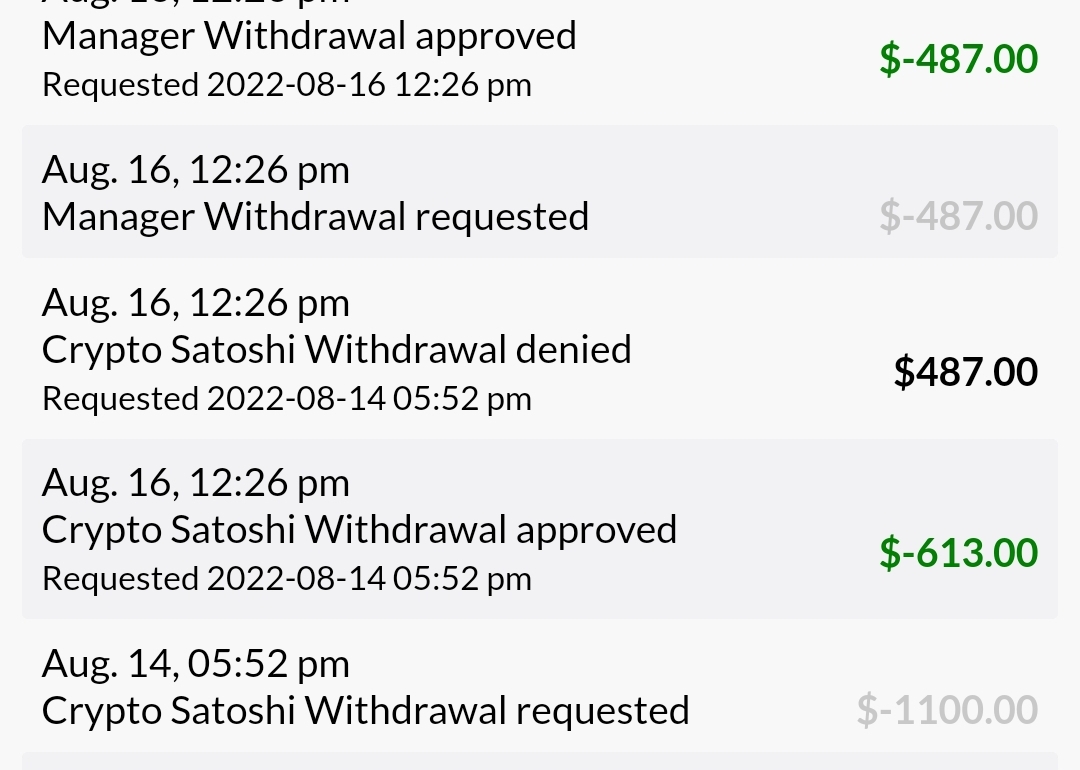 My Usename: v8dzsgt14j
I can private message my email if needed. Thank you!