Located in the center of northern Europe, Germany touches both the North Sea and the Baltic Sea to the north-west and north-east, respectively. South of Denmark, west of Poland and east of France, this country covers more than 135,000 square miles.
An Overview of Online Gambling in Germany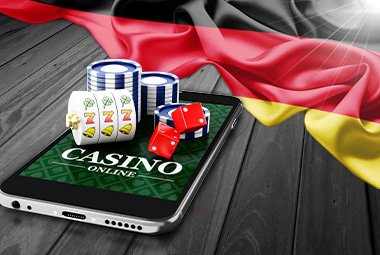 The only consistent thing about the state of online gambling law in Germany over the past decade has been consistent change. For almost each and every year for quite a while now, something major has changed about the state of the industry in this country.
Each of the 16 states of Germany has a prime minister, and those figureheads came together in 2006 to put up legislation that would outright ban online gambling. It went into effect in 2008, and it was challenged in 2009. By late 2010, European Courts ruled that this ban was against European law.
To bring things full circle 2011 saw Germany offering licenses for online sports betting, and by 2012, several types of online betting were made explicitly legal through licensed operators.
Nevertheless, it is important to note that legislators did not stop there. Just the Interstate Treaty on Gambling from 2012 authorized the issuance of corresponding commercial licenses for the legalized gambling activities. Yet, this left out German casino operators from the marketplace for a few more years.
The last couple of years have been crucial in this regard – it was only then that the various types of gambling activities were finally legalized for the Germany player pool. Reforms of the specific Interstate Treaty as mentioned above remained in the focus throughout 2016. Legislators started off rather enthusiastically, with a range of key points that these amendments were supposed to cover:
Interactive casino and poker licensing,
No cap on sports betting licensing;
Interactive wager losses to be capped at €1,000 per month;
A regulatory body for a comprehensive approach to the matter;
Expansion of the 'lock file' system.
While such provisions sounded quite attractive for the player pool, it turned out that they would be rejected and later passed over from one German state jurisdiction to the next.
It was only at the early months of 2017 that a proposed draft to the Treaty had finally been approved and adopted. By the end of the year, it was even enforced within its respective industry, even though not across the entire territory of the country. Some states refused to comply with its regulatory policies, and decided to address this matter separately, while others incorporated it into their existing legislation.
With the process coming to a close...
... the European Commission finally closed the case regarding its legal nature.
Thus, ultimately, the sports betting monopolies have been overcome by an influx of new and existing operators looking to get licensed and operate in the country. Apart from all the sporting events available for wagering, interactive poker and casino games were also authorized as legal gambling formats, side by side with the long-standing lottery.
Now, in 2019, a new proposal has been put forward that should see all 16 Federal States in Germany complying with a single regulatory policy regarding online gambling. So far, lottery and sports betting remain under the state monopoly, with a chance for issuance of commercial operator licenses. Live casino games can be provided interactively from land-based studios within the actual casino establishments across the country.
For Schleswig-Holstein specifically all forms of sports betting, poker and casino operations are eligible completely legally via a license.
On a final note, the taxation policy is still divided between this state and the rest of the German jurisdiction. While Schleswig-Holstein imposes a 20% tax GPT on all products, remaining federal governments apply a 5% tax on sports betting under the ISTG (Interstate Treaty on Gambling). Live casino games are taxed the same amount as their land-based counterparts, meaning it is mostly resolved depending on their jurisdiction.
Licensing in Germany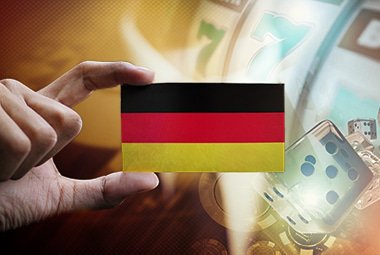 Each of Germany's 16 states issue their own licenses, and none are issued on the federal level. These licenses are given to private companies instead of government-operated sites only like some countries prefer, even though there are some state operators actively participating in the country's gambling industry.
During the past few years, a number of court cases in the Court of Justice for the European Union are deciding whether or not this is acceptable according to European law. Once the treaty adopted the approved set of amendments, the industry established particular licensing mechanism in order to allow everyone involved to get the most of what they've got.
Player Protection for Germany
For the games that are explicitly licensed and legal, you'll find that the player protection in Germany is on a fairly high level. Serious penalties are given to licensees for not doing the right thing by their players whether it's unfair resolutions to player disputes or not paying players when they are supposed to.
It's important to note, however, that player protection for illegal online casino play does not exist. In fact, the government actively goes after players who bring in big winnings through online gameplay at unauthorized and unlicensed operators, or specific games such as blackjack or poker, that weren't explicitly legal before the latest legal changes.
Further Reading
Nearby Restrictions
Austria
Belgium
Switzerland
Czech Republic
Denmark
Similar Restrictions
Andorra
Argentina
Australia
Belarus
Canada
To save you time, we are only displaying casinos that are accepting players from Germany.
If we have jumped the gun, you can remove that filter by clicking here.