The Netherlands is the main constituent country of the Kingdom of Netherlands, a constitutional monarchy made also of Aruba, Curaçao, and Sint Maarten. Located in Northwestern Europe, the Netherlands borders Germany to the east, and Belgium to the south, and has maritime borders in the North Sea with Belgium, the United Kingdom, and Germany.
Based on indexes of the press- and economic freedom, human development, quality of life, and happiness, in no small part due to a liberal welfare state providing for universal healthcare, social benefits, public education, and infrastructure, the Netherlands consistently ranks among the highest countries in the world.
With regard to the gambling industry in the country, both land-based and online casino gambling is regulated. The industry itself is well-organized and supervised by a stringent regulator that works diligently on keeping the industry safe for players.
Overview
All gambling products are legal in the Netherlands. The minimum age for gambling is 18. When it comes to the body in charge, all gambling activities are regulated by the Netherlands Gaming Authority Kansspelautoriteit (KSA).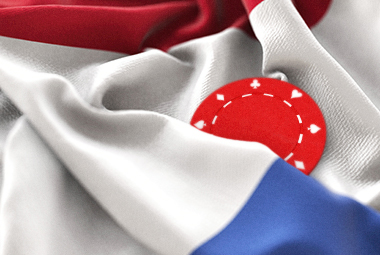 Land-based gambling is regulated by the Betting and Gaming Act 1964 (BGA), while games of chance are taxed in accordance with the Betting and Gaming Tax Act 1961 (BGTA). A number of secondary legislation fine-tune regulation details regarding slot machines, advertising, licensing, and compliance. The land-based market is operated by monopolies with the exception of gaming machines.
Following the adoption of the Remote Gambling Act in February 2019, a commercial interactive market launched in October 2021, after a couple of delays caused by technical issues with the self-exclusion system. Interactive operators may offer betting and gaming products, but lottery games are restricted to the state-licensed monopoly operators.
All gambling is taxed at a flat rate of 29% of the gross win. In addition, there is a regulatory levy paid by online gambling operators ranging from 1.75% to 1.95% of the gross win.
Licensing
Established on April 1, 2012, Kansspelautoriteit is an independent administrative body, the supervisor and regulator of gambling services in the European part of the Kingdom of the Netherlands. The Minister for Legal Protection is in charge of the gambling policy in the country.
Funded by the industry through gambling levies, this institution is governed by the Board of Directors. René Jansen is the chair, in charge of Communication & Strategy, Legal Affairs & Licensing, and Analysis & Research. Bernadette van Buchem is the vice-chair and her scope of responsibility includes the following fields: Enforcement, Monitoring, Business Operations
and Information Technology & Automation.
Its main mission is to…
…create an environment where gambling services are reliable, fair, and transparent. The key objectives are to protect players, prevent gambling addiction and combat illegal gambling practices.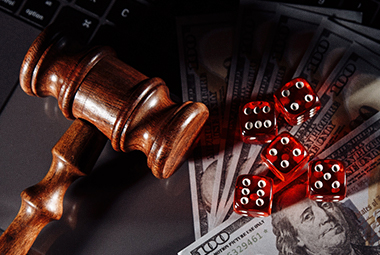 In order to build its knowledge and expertise, the institution has entered international partnerships with regulators from other European jurisdictions. KSA signed a Memorandum of Understanding (MoU) with Kansspelcommissie from Belgium, Autorité Nationale des Jeux (ANJ) from France, Spelinspektionen from Sweden, UK Gambling Commission (UKGC) and Malta Gaming Authority (MGA) from Malta.
To ensure the highest level of protection and transparency, operators interested in offering their products and services to Dutch players need to:
undergo integrity testing in order to obtain a license and be fully compliant with the requirements imposed by the local regulator
establish a Control Database with current operational data on the games they offer, additionally enable regulator access to this database for purposes of supervising operators
be affiliated with the Central Exclusion Register that is to preclude voluntarily or involuntarily listed players from participating in any form of iGaming
monitor players' activity and intervene in case of risky playing behavior (e.g. betting large sums of money or playing for long periods of time).
Player Protection
One of the fields where the local regulator excels is player protection. The official website features helpful tips for safer gambling such as deciding in advance how much money and time they plan to spend on gambling, to stop gambling if angry, bored, or under the influence of alcohol, and more.
Worth adding is that the institution is particularly focused on advertising and marketing regulations. It levels up the protection measures continuously to minimize the harm caused by displaying gambling-related content excessively and to sensitive groups of people.
Starting July 2013, all licensed operators are required to emphasize the risks associated with gambling, in all public advertisements with immediate effect. In addition to this, from October 1, 2013, all operators are required to include a link to problem gaming support sites, and also state the minimum age requirements.
Speaking of, in December 2021, the body came up with new regulations regarding age verification. Operators are obliged to visibly confirm a customer's age via "objective means of proof" before enabling them to gamble.
Also, from October 2014, the regulator started entering an agreement with various service providers to block payments between consumers and unlicensed operators. Less than a year later, in July 2015, KSA signed a covenant with a couple of media operators, aiming to combat unlawful advertisement of games of chance.
Furthermore, in December 2021, the Dutch gambling operators association (VNLOK) introduced a bonus cap of €250 and prohibited 18 to 24-year-old customers from redeeming bonuses. It also noted that operators should not advertise bonuses on TV and radio. Before coming into effect from March 2023, this code will be assessed by the Advertising Code Foundation's Advertising Code Committee.
Showing that they are heavily determined to protect players, the regulator has penalized and issued fines to numerous operators and affiliate companies illegally targeting the Dutch market.
In fact, license applicants found to have targeted the market before the official launch were subject to a cooling-off period of 2 years and 6 months. As soon as the period ended, they were eligible to apply for the license, provided that they managed to demonstrate that they can comply with the legislation. The cooling-off period ended on April 1, 2022.
Finally, you as a player can do your due diligence and read the Terms before registering at any iGaming platform. Make sure to choose licensed casinos only, so to ensure a maximally pleasurable and safe gambling experience.
Gamble responsibly!
Related Reading
To save you time, we are only displaying casinos that are accepting players from Netherlands.
If we have jumped the gun, you can remove that filter by clicking here.