Overview
It might be an understatement to say that gambling and gambling-related Activities are a thriving venture in New Zealand.
New Zealand's Department of Internal Affairs reports that in 2017 New Zealanders LOST over 2.3 BILLION dollars across the 4 main sectors of regulated gambling (TAB racing and sports betting, NZ Lotteries products, gaming machines - outside casinos and casino gambling)
There are three main bodies
Responsible for overseeing and managing all things gambling in New Zealand (Policy, Regulation, Licensing, Compliance, Oversight, Enforcement, Data/Statistics, Publications/Reports, Problem Gambling Services etc).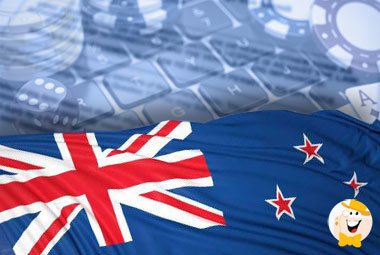 Licensing & Regulations
Gambling in New Zealand is regulated under The Gambling Act of 2003 (enacted to replace/consolidate The Gaming and Lotteries Act 1977 & The Casino Control Act 1990) & The Racing Act of 2003
For the sake of simplicity these acts can be "unofficially" summed up as follows:
The Official Rule
If it can be classified as gambling, originates from within New Zealand and is not a private home game, it is prohibited unless it is authorized by, complies with and meets the necessary licensing requirements of the Gambling Act 2003 or the Racing Act of 2003.
This includes "Remote Interactive Gambling" which is defined as "gambling by a person at a distance by interaction through a communication device"
The Official Exceptions
Sales promotions in the form of a lottery that is conducted in New Zealand
Approved forms of remote interactive gambling conducted by The New Zealand Lotteries Commission and The New Zealand Racing Board.
What about remote interactive gambling that doesn't originate within New Zealand?
That's the Million(billion?) dollar question...
If you've come to this page to discover if it is safe for you, as a resident of New Zealand, to dip a toe into the vast ocean of available gaming options that exist outside the borders of your country...
We bring you good news!
The Gambling Act of 2003 only pertains to Operations within New Zealand. Sites with servers & operations existing outside of New Zealand are NOT included in the Remote Interactive Gambling Prohibition at this time.
So by the power vested in us, by the state of artistic license (to stretch a metaphor way beyond it's intended usage), we invite you to grab your board shorts and/or bikinis and make preparations for a day at the beach with the Bikini Party.
Need directions?
That's probably because according to the Gambling Act 2003
- Advertising Overseas Gambling is Prohibited -
(from the Department of Internal Affairs Website)
"Advertising overseas gambling is prohibited under section 16 of the Gambling Act 2003. An overseas gambling advertisement is any communication that publicizes or promotes gambling, or a gambling operator, when that gambling, or operator, is outside New Zealand. It is also any communication that is reasonably likely to induce people to gamble outside New Zealand. Section 16 makes this an offense under the Gambling Act and carries a fine of up to $10,000."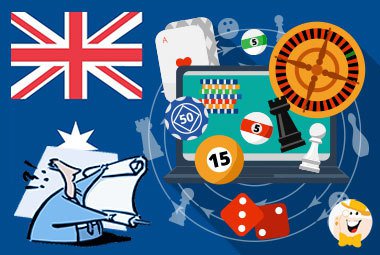 There are some exceptions to this rule including
When the promotion of the gambling or the gambling operator is merely incidental to the purpose of the communication, for example, a tourism advertisement that mentions a casino in a city
Advertisements intended for the promotion of gambling equipment intended only for buyers of gambling equipment
"Advertisements or messages intended to prevent, minimize or treat harm including health messages concerning gambling."
So... with the above in mind...
Before grabbing your credit card & "charging" blindly into what may potentially be shark infested waters we recommend you learn to surf safely.
Be Informed, Always take the necessary precautions & avoid getting burned by using plenty of...
Player Protections
While players from New Zealand are not currently prohibited from gaming on international platforms, they are also not protected by their government from potential pitfalls/problems they may encounter while doing so.
Players opting to participate in gambling on sites existing outside of New Zealand will be subject to/dependent on the laws and regulations dictated by the licensing jurisdiction of the site they are playing on. It is strongly encouraged that players always ensure they are gambling on a site that has a verified license from a legitimate and dependable regulatory body
i.e.
Support Services for Problem Gamblers
If you think you or someone you know may have a gambling problem, talking to someone can help.
Find a problem gambling service near you
Contact details for problem gambling services in New Zealand are available at health.govt.nz
Further Reading
To save you time, we are only displaying casinos that are accepting players from New Zealand.
If we have jumped the gun, you can remove that filter by clicking here.