Back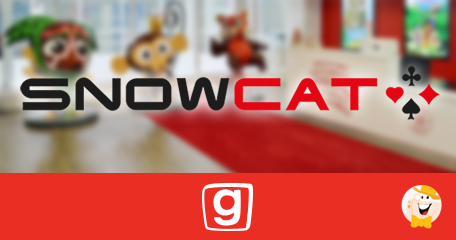 UK software developer and operator, Gamesys has just gone public with its recent acquirement of Estonia's, Snowcat Games. The company is recognized as a designer and developer of a variety of content. HTML5 formats are primarily utilized in the development of Snowcat gaming content, which is currently available to multiple businesses.
Gamesys purchased the company for a sum that is unknown at this time, and in moving forward, hopes to launch new ventures which appropriately combine the elements of each company. Through this acquirement, it also plans to fortify its position across the Baltic states.
Director for Snowcat Games, Paul Caffery, commented "I'm delighted to have completed this deal. Gamesys has a fantastic reputation and delivers world class content in both the UK and internationally. They showed an instant commitment by investing in new premises for the team, so I am sure this acquisition will provide greater opportunity for our staff to continue to grow within a larger organisation."
"At Gamesys we want people that love what they do and have fun doing it. From the moment we started working with Snowcat Games it was evident they would be a great fit within the Gamesys family. Through the formation of Gamesys Estonia and with further investment into people and their working environment we believe we can make an already exceptional team even better," added CEO of Gamesys, Lee Fenton.
Gamesys strives to be the world's most entertaining online gaming company, operating both online and real money slots across the UK and other countries throughout Europe.
Source: "Gamesys acquires Snowcat" gamesyscorporate.com. September 22, 2016. 
"strives to be the world's most entertaining online gaming company"
Casino Software
Back to articles