Back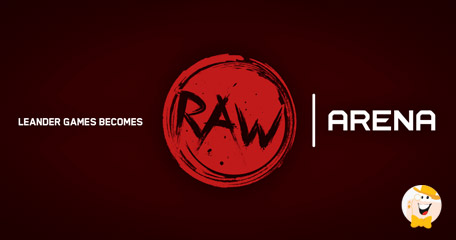 RAW iGaming, a prestigious provider of the innovative SuperSlice® engine, has revamped the Leander LeGa platform to RAW Arena, to boost up the offering and at the same time introduced a new website www.rawarena.com.
This happens just months after RAW iGaming took over Leander for an unknown amount.
The company is focused on creating innovative releases, products, and services that combat monotony and provide new ideas and products to the market. The commoditization of iGaming extends to more categories than just titles, and it is a logical step in RAW's evolution to focus on aggregation.
As for the new RAW Arena aggregation platform, it consists of the Arena Foundation which provides a modern framework wrapper and engine development kit allowing studios to select their language. Partners can also access Arena Sense, RAW's studio data analysis tool supplied by Future Anthem's Amplifier, as well as Arena Bonus Spins and the new and innovative Arena Crusades. Studios can become part of the RAW battle via two programs, Gateway and Native.
What Was Stated
Reacting to the new milestone, Tom Wood, CEO of RAW, says that as they see the commoditization of titles across gaming channels, and they also believe that aggregation is similar. This is the reason why it's difficult for leading studios to comprehend the difference between offerings. The creators of RAW Arena come from the studio world and they know the difficulties studios have to face in accomplishing their goals.
He added:
"RAW Arena was created to support these studios with the speed, simplicity, and help they need to quickly deliver any number of games to market with features and services that make their lives easier."
Tom says that their distribution network is growing and provides studios with a list of key brands in 14 different markets and brand-new features created to acquire and keep players. They believe in working closely with their studio partners and believe together, in cooperation, we can accomplish games that land on operators' top lists while providing value to the entire value chain.
More Info on the Brand
RAW is a cutting-edge gaming company founded in March 2021 by industry experts. It is a new studio with the aim to produce entertainment that stands out. They create innovative, simple, and boundary-pushing casino titles that exist outside of the commoditized world. The company is also known for the patent-pending SuperSlice® titles and the new patent-pending mechanic, SuperTracks®, to be added in November 2022.
Source:
"LEANDER LEGA BECOMES RAW ARENA", rawarena.com, November 15, 2022.
"access Arena Sense"
Casino Software
Back to articles