Back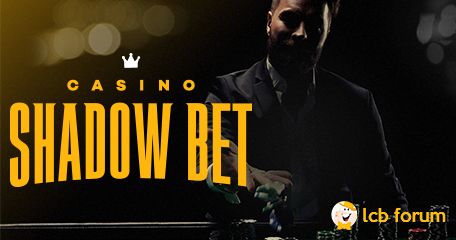 Another new rep has been added to our ever-growing list of helping hands that come directly from the source: the casino. We are thrilled to pieces to welcome the ShadowBet representative who is willing to roll up his sleeves and offer assistance to our members. He first popped up on our forum in the Direct Support thread on February 28th. There is light-hearted sense of humor in his intro saying:
"We're here to answer your questions to improve your great experience with ShadowBet. 
Regarding ShadowBet Casino of course. But if you want to ask about best ideas for dinner, sports results, how will the weather be on Saturday or where's 2pac, we think we can manage it."
However, when it comes down to handling any problems or issues there is no room for funny business as she puts on her serious game face!
You won't be afraid of your own shadow at this casino that embarked on the online gambling scene in 2016. It is a chip off the old block with sister brands like Guts and Rizk to lead the way.
There is something to be said about the rewards program that is kept under wraps as curiosity and anticipation run high as to what shadow will arrive bearing surprise gifts!
New players are spoiled straightaway with not one, not two but a bonus awarded on your first three deposits. Also, there are free spins waiting for you too. Uh oh, hope that wasn't top secret if so I have just let the cat out of the bag!
Last, but not least are what kind of games can our members expect to play here. We say the best in the business that's what. We have big dog Microgaming software accompanied with Net Entertainment and BetSoft to lull your nights and days away with stimulating fun.
Welcome aboard ShadowBet rep it's nice to know your shadow will be lurking around LCB!
"thrilled to pieces to welcome the ShadowBet representative"
LCB News
Back to articles