Back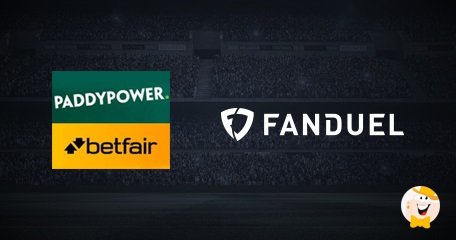 The effects of the Supreme Court's repeal of PASPA in May 2018 have fused a European gaming giant Paddy Power Betfair with a U.S. daily fantasy sports provider based in New York City, FanDuel. Exactly two months ago, both companies have announced a collaboration due to the country's decision to allow sports betting within the borders of the United States. In addition, PPB made it clear that merging with FanDuel is one of its primary objectives when it comes to wagering.
To raise brand awareness, PPB will launch the first wave of services at Meadowlands Racetrack in New Jersey. The official owner of TVG, Betfair US, has partnered with the East Rutherford track after the annulment of PASPA earlier in May. Located at only six miles from New York, Meadowlands represent a relatively close horse racing track and sports complex in the area, whose owner, Jeff Gural, saw it as an opportunity to bring sports wagering to sports enthusiasts.
FanDuel will start accepting bets on July 14th, but the group has also secured the rights to provide sports betting at Tioga Downs Casino Resort in Nichols, New York. Likewise, the brand will offer services at The Greenbrier Resort's sportsbook in West Virginia. Betfair is a strong supporter of legalizing sports betting in the state of New York, whose partnering company, FanDuel, plans to have a foothold there. The TVG's current offerings include two television channels with a database of over 45 million households, and merging with the U.S. top daily fantasy sports provider will cover a spectrum of products in sports betting, online gambling and online horseracing.
Source:
"The Sports Betting Merger Is Complete: Meet The Fanduel Group", Shirley Bart, playusa.com, July 12, 2018.
"collaboration due to the country's decision to allow sports betting"
General Gambling News
Back to articles