Back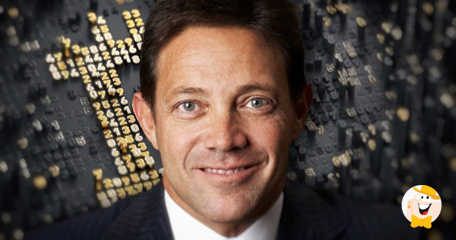 If there are still those of you who haven't seen Leo DiCaprio's greatest movie achievement from 2013 and beyond, called The Wolf of Wall Street, it's time to get acquainted with the real man himself, aka Jordan Belfort – former stock broker and now a motivational speaker. His story was made famous when Martin Scorsese directed a movie based on real-life events including securities fraud, money laundering and eventually years in federal prison. However, this article is not all about Belfort, or at least a great chunk of his story, but it does reflect the expert's view on the current state of Bitcoin, which is, according to him, probably going to crack in next to no time. We've seen a lot of opinions on BTC lately, with the latest being Captain Kirk, but this is surely an intersting one.
Belfort served approximately 22 months in a California prison after pleading guilty in 1999 to a seven-year scheme at his brokerage, Stratton Oakmont. Former broker manipulated the price of stocks and left investors with nearly worthless securities. After that experience, Belfort said he gained insights into modern financial assets such as cryptocurrencies, which are based on the Great Fools Theory. Although he is not proud of the things he did, the ex-broker is convinced that the price of BTC manages to survive at the current value due to a belief that buyers will sell it to greater fools from them, and so on.
Bitcoin's current value is stuck somewhere at $6,600 which is almost a 12 percent rebound from the asset's lows in May. As a reminder, a single unit surged to a whopping $19,000 back in December 2017, only to plummet at the very start of 2018. According to Belfort, virtual currencies have to real value, since all of them are based on the "next guy." The destiny of such financial constructions was doomed the very day it launched and now there is a really good chance for the currency to completely crack. If that happens, people will not be able to sell their coins to anyone due to the lack of liquidity, adds Belfort.
Apart from the Wolf of Wallstreet, there are other adversaries of Bitcoin, including billionaires, Bill Gates (Microsoft) and Warren Buffet (Berkshire Hathaway). According to them, it is impossible to expect an increase in value of something if it doesn't include some sort of production. Gates is convinced that Bitcoin and ICOs represent an even greater fool theory, explaining that the lack of intrinsic value is the currency's greatest enemy. Bitcoin investors, on the other hand, estimate that the market capitalization could reach $5 trillion, which is the main reason for fear among mainstream financial institutions. Belfort isn't really confident about the whole idea, stating it's the beginning of the end... What do you think?
Source:
"Belfort served approximately 22 months in a California prison"
Bitcoin
Back to articles