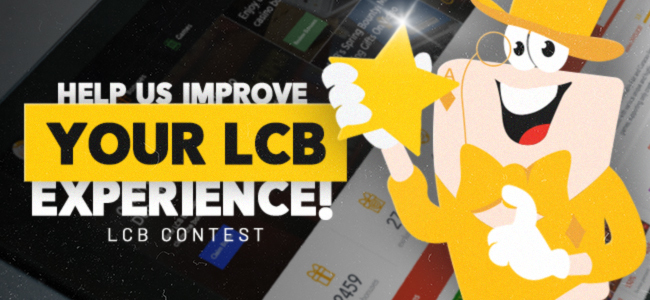 It's time for LCB exclusive June contest! 
We've been thinking about what we can do to improve user experience and make LCB even more useful and enjoyable resource and hangout for players worldwide. 
And WHO better to give us suggestions and ideas than YOU guys! 
What TIPS would you like to suggest for improving the quality of experience of LCB members?
Tell us down below in the comments and you'll have a chance to win a worthy reward from a $500 prize pool! 
Prizes:
1st - $100
2nd - $75
3rd - $60
4th - $50
5th - $45
6th - $40
7th – $30
8th – 10th FREE Video Poker Apps
Rules:
Must be 21 years or older to qualify.
Must be a member no later than May 9, 2020.
One post only per day.
One prize only per member.
Once you win, you can no longer take part in the contest and post answers.
Prize money is in LCB chips and can only be used to purchase merchandise in our store.
LCB reserves the right to void the contest at any time.
Contest ends June 30, 2020.
Good luck!