Back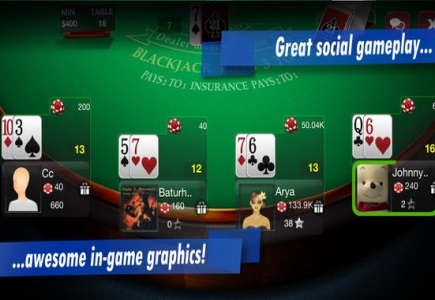 AbZorba Games, mobile game provider, completed 2013 with 3 million downloads.

Its Multiplayer Live Blackjack21 Android application helped drive the numbers with over 1.3 million installs.

"To see such remarkable growth in 2013 is testament to our focus on highly entertaining casino games, robust in-house technology and our exceptional gaming platform" Andrew Hughes, AbZorba Games CEO said. "Partnerships with companies like Tango have proved a wining strategy as we leverage our leading B2C content with exceptional brands - in 2014 we seek the next Tango."

AbZorba's B2B partnerships contributed to the success of the year especially Tango with Blackjack Live reaching number one in the iOS App Store USA in August 2013.

Renato Iwersen, VP Partnerships at Tango.me said, "AbZorba is our model partner with 3 very successful games on our platform reaching the coveted #1 and #4 in iTunes Casino Games together."

Thus far, January has already exceeded AbZorba's projections. With any luck 2014 will finish strong as well.
Casino Games
Casino Software
Back to articles