Back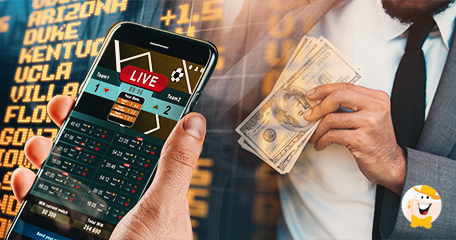 An interesting word, the fix. The real meaning depends on the circumstances. Motives to practice or use one are in reasons way outside the arrangement; the outcome is interpreted depending on gains. Fix is a spherical term, not black and white but with shades of grays. Like with any sphere, as we approach it we see just a circle; the essence of the fix, though, can be realized only by going around it. By doing so, we get to learn that not every point on the surface of the fix is equidistant from its center, it's not perfectly rounded at all. This goes for any fix in our lives, careers, relationships, hobbies, and for every activity related to any kind of profit — particularly in sports betting and gambling.
Of course, it's good to have someone to fix things around the house. Girls will appreciate if you fix that something under the car hood. Kids' day will be changed when their favorite toy is fixed. A helping hand of fixer in getting credit line at the bank will always be appreciated. When your fiancée calls her girlfriend to fix a job application you've just submitted, it's reassuring. A phone call you made to fix a friend's house restoration permit will make you a hero forever.
Notwithstanding all benevolent connotations of the word (including those when we're not only fixed but transfixed by her intellect and beauty or his commitment and stability), the endgame context and how fixer will be judged — either as a helpful person no matter how extraordinary irregular its deeds might have been, or frowned upon at the highest possible level, courts included — depends only on one thing.
Is a fixer's name Rolo Tomassi?
If it is, if a fixer is the guy who gets away with it — to borrow Brian Helgeland's and Curtis Hanson's premise of a fictional criminal in L.A. Confidential — or at least try to do so, the sinister notion resulting in appropriate judgment is guaranteed, even if it might fare well for quite some time.
While various walks of life may consider fixer a bit differently — after all, we live in times when alleged fixing is present even in supposed meddling with the elections for the most powerful office in the world — nowhere is it more highly criticized and condemned of than in sports betting and gambling industry.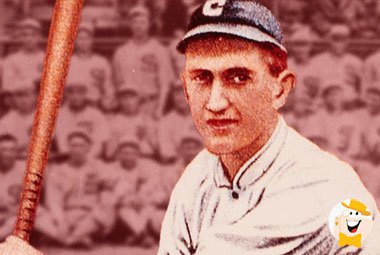 Centennial Mark in Fixing History
At first, this may seem counterintuitive; who wouldn't want the intransparent tip to win in any kind of game or sports bet?
Just about everybody — the players, gambling halls, bookies, sports competitors, officials, governing bodies, societies, countries, and nations.
It is one thing to lose money in a game or bet based on equal chances for personal choices; no matter how hard the loss weights in, all participants are on the same level. It's a completely different thing to learn someone actually enjoyed an illegal head start; the retribution, when possible, is swift and harsh.
All Rolo Tomassis, on the other hand — both wannabes and few actual ones — are gambling fixers effectively ignoring order and fairness in anything. They may be ruthless gambling experts ready to exploit any opportunity regardless of consequences, they may be businessmen looking for a quick turnover, they may be criminals by profession, and anything in between.
This year marks a century since these two forces of sports betting — fair players and fixers — collided for the first time, at least very publicly. As they continued on their intertwined path of history, leaving quite a visible trail of scandals and affairs…
The pattern of fixing became understandable and suppressible.
In 1919, Arnold Rothstein and Joseph Sullivan walked away while eight Chicago White Sox players were banned for life and banished from any post-career honors. The Black Box scandal, as it came to be known, saw Rothstein earning more than $4.5 million on $1 million investment (in today's money) and brought sports layoff betting into life.
The legalization of gambling in Nevada in 1931, in conjunction with the advent of long-distance transmission, resulted in the firm grasp of Bugsy Siegel, Frank Costello, and Meyer Lansky — Rothstein's protégée — on the statewide monopoly at off-track betting in horse racing.
All aspects of their clandestine bookkeeping telephone and telegraph operations — in conjunction with Las Vegas casinos' operations — are well documented. Setting the stage for other organized crime bosses' operations in Sin City during and after the World War II, it would require decades of uncoordinated effort by Howard Hughes and the United States legislature to release Las Vegas from Mafia's stranglehold.
On the other side of the country, Salvatore T. Sollazzo, a Long Island Jeweler bankrolled the fix involving several college basketball teams in 1951. The point shave operation involved City College of New York, Manhattan College, University of Kentucky, New York University, Long Island University, and Bradley University in Illinois. Sollazzo was sentenced to serve 12 years in state prison; he already served five, being imprisoned during the 1930s. The scandal had a devastating impact on basketball in NYC and ruined the careers of players involved.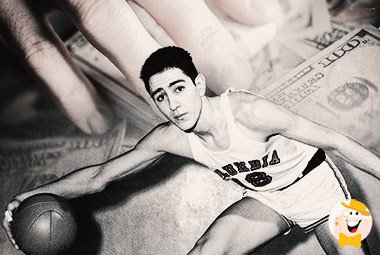 Old Craft, New Heavies
In 1961, Jack Molinas, a former basketball star of Columbia University and alleged acquaintance of NYC mobster Thomas Eboli, was convicted to 10 to 15 years in prison as the mastermind of points shave scandal resulting in the arrest of 37 players from 22 schools. Two most famous players involved were Connie Hawkins and Roger Brown, future Hall of Famers, having to walk on a rather thorny path before their careers were reinstated.
Jack Molinas, remembered as "the Mephistopheles of college sports," for this episode, was paroled and got out in five years.
Both Sollazzo and Molinas fixing scandals were unearthed during years of public hearings conducted by various federal committees investigating connections between interstate sports betting, gambling, and organized crime. Out of these investigations came the Federal Wire Act of 1961, to this day of particular interest of sports bettors and gamblers in the United States.
In 1968, Frank Rosenthal — a prominent sports bettor, oddsmaker, handicapper, and astute gambler, hired by the Chicago Outfit, an Italian-American organized crime syndicate — came to Las Vegas and established the first sportsbook within the casino. Running four casinos for Mafia at the height of his tenure (The Stardust, The Fremont, The Marina, and The Hacienda), he also introduced female blackjack dealers which doubled casinos' profits in less than a year. In 1988, he was banned for life from entering any Nevada casino.
In 1980, Henry Hill — a mobster and apparently FBI informant — arrested and indicted on drug trafficking charges turned state's evidence and notified authorities on basketball points shave conspiracy at the Boston College. The fix involved fellow mobsters Antony Perla, James Burke, Rocco Perla, and three basketball players who rigged the outcome of nine basketball games. Boston College center Rick Kuhn and Antony Perla were sentenced to 10 years in prison, Burke got 20 years, while Rocco Perla was sentenced to four. Hill, fearing potential retribution and execution by the Lucchese Family, went into the federal witness-protection program.
In 1985, the Tulane University points shave scandal broke out. Three Tulane players were accused of bribing the opposite players to fix the outcome of basketball games, in addition to intentionally holding down their score to benefit sports bettors. Team coach, Ned Fowler, was also involved in making illegal payments to players. Three students pleaded guilty to lesser charges reaching an agreement with prosecutors, while the university shut down its basketball program for four years.
Pete Rose, baseball's all-time hits leader and manager of Cincinnati Reds, illegally betted on close to fifty MLB games in 1987, while he played for and managed the team. Two years later, he was banned for life from the sport as MLB Commissioner Bartlett Giamatti concluded Rose "bet on baseball." In 2004, after years of public denial, Rose admitted his wrongdoings.
Scandals at Boston College and the Tulane University, with Cincinnati Reds meltdown, were the direct trigger to introduce the PASPA in 1991.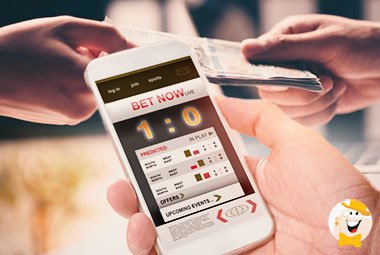 Digital Realm: Organized Crime Reloaded
In 1997, Stevin "Hedake" Smith and Isaac Burton were arrested for point shaving operation at the Arizona State University during 1994. Coerced into the scheme by fellow student bookmaker to settle his gambling debts, Smith's betting ring included additional three individuals — all connected to crime syndicate figures by the press — and resulted in guilty pleas and the resignation of team coach, who was not charged. Smith was sentenced to one year in jail. The scandal derailed his NBA dreams as he was forced to play in Europe instead until he retired a couple of years later.
The 21st century and the internet brought new corridors and opportunities; while the roadblocks followed too, fixers were determinate to circumnavigate them as much as possible.
In 2007, Tim Donaghy, a 13-year NBA referee pleaded guilty to federal charges related to the investigation of points spread control. As a problem gambler, Donaghy placed tens of thousands of dollars in bets on the games he officiated during 2005-06 and 2006-07 seasons.
At the same time, he was approached by mob associates looking for a gambling scheme. The FBI actually stumbled upon Donaghy in the broader organized crime investigation. He was sentenced to 15 months in federal prison in exchange for the insider information on the organized crime hand in sports which resonates to this day.
Echoing Donaghy's sentiment, a number of individuals from the 'The Five Families' of the Italian American Mafia — Gambino, Bonanno, Colombo, Genovese, and Lucchese — were sentenced for fixtures in online sports betting in the last couple of years.
In 2011, 14 members of the Bonanno family were charged with running various illegal internet-based sports betting operations and a regular, high-stakes, card games. All of them were sentenced to anything between 5 and 30 years in prison.
In 2013, close to twenty mobsters were arrested by the FBI on charges of setting up various websites in Costa Rica and targeting the U.S. players, effectively bypassing the UIGEA.
In 2015, New Jersey resident Joseph Graziano was sentenced to 18 months in jail for involvement in the illegal online sports betting. He was the owner of the Beteagle.com website targeting U.S. players, and connected to the Genovese family.
In 2017, seven members and associates of the Gambino and Bonanno families were indicted for running illegal poker games, electronic gambling machines, and internet sports betting, in addition to racketeering.
The most intriguing part of this historical kaleidoscope?
None of these people is Rolo Tomassi.
These are just the cases we know of. Though they tend to explode in front of our eyes often causing a blinding display of disbelief, fury, and both insult and injury to our senses, they also tend to fade away quickly. For, sometimes they're just too difficult to box.
The pattern of sports betting fix, however, is not.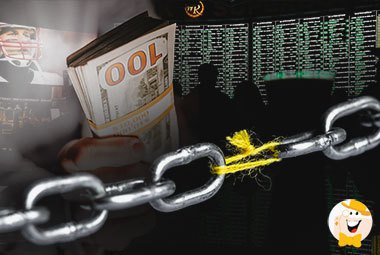 Breaking the Chains of Fixing Slavery
A shrewd and unscrupulous mastermind notices weak spot; it can be underpaid players in the sports organization or personal debts of athletes or omnipresent human greed.
Exploring his opportunity based on the susceptibility of players and competitors to extra cash offers, the fixer creates a scheme which easily may go unnoticed for a long period of time.
When the instigator and his accomplices are brought to justice spotlight, courtesy of efficient law enforcement in America, ensuing trials result in either draconian penalties for fixers or lenient sentencing in exchange for usable information in pursuit of other criminal activities.
The true victims of sports betting fixing are, however, the players.
By taking part in such illegal activity they by default forgo their careers, ending up with the permanent ban from professional sports. Only a few very lucky ones succeeded in restoring their original path although the stain remained forever. After all, money can be regained; the honor of sportsmanship and fair play cannot.
Sports bettors and gamblers, on the other hand, are just collateral damage.
Thus…
To fight Rolo Tomassi is not to imprison him but to eradicate his existence in the first place.
Global sports betting market, interactive and land-based, is worth $70.3 billion in 2018, with compounded CAGR of 13.7% in the next six years, according to H2 Gambling Capital.
As the executive summary of 2016 Trends in NCAA Student-Athlete Gambling Behaviors and Attitudes reveals, "24% of men [and about 5% of women] reported violating NCAA bylaws within the previous year by wagering on sports for money."
To suppress all Rolo Tomassis and fixers in the gambling industry, as well as to overpower our own urge to be part of their scheme, is to realize advantages of proper sports betting in legalized gambling markets governed by regulatory bodies and supported by credible affiliates and well-run casinos.
More importantly…
It is to keep reminding ourselves about the social and psychological rationale behind any illegal activity, sports betting in particular — our need for a quick fix. Truth is…
There is no easy money.
Particularly not in gambling. There's only hard work, dedication, knowledge, responsibility, and ensuing joy and fun of the effort. Luck is not part of our investment.
If this sounds counterintuitive, it's because it is. But…
By remaining undeterred, regardless of challenges and ominous chances for an easy fix, we earn the right to make the right choices. In return, we get to fix ourselves. And that is most definitely the best fixer job in the world.
Indeed, an interesting word, the fix.
"Luck is not part of our investment."
Back to articles