Back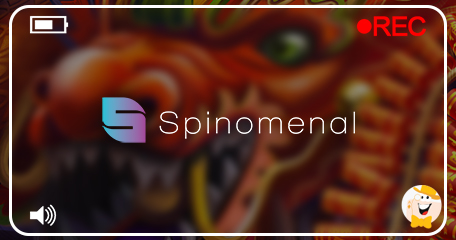 In the competitive iGaming industry, it's crucial to remain on the cutting edge and Spinomenal has been in the game since 2014 with its high-speed slots. The use of HTML5 technology from the start has enabled them to reach a global market, especially in a time when mobile is king. What is a 'high-speed' slot game and how does it work? We're an inquisitive group around here, so we reached out to them to bring you the answer to this question and several others including a reveal of the provider's most in demand game.
Q: With HTML5 being the primary focus in the development of your games, what sets Spinomenal apart from other software brands that have chosen to put an emphasis on HTML5 content as well?
A: Spinomenal has chosen HTML5 since its beginning and we pride ourselves to have a portfolio reaching over 100 unique games all cross platform. We allocate over 28% of our gross revenues to R&D as our objective is to always deliver a premium product, in other words, our focus has always been the constant improvement of our product as we aim to deliver excitement to our players
Q: Can you elaborate on your collection of high-speed slots and how they aid in reaching players on a global scale?
A: We have a vast portfolio of cutting edge games some of them tailored to specific regions and/or markets, again I will have to go back to our product development team and how the company is positioning itself as a global company. We now have three offices (Israel, Ukraine and The US) this helps in getting different perspectives from different parts of the world and all this feedback is brought to our product team. That being said, as we all know there are regions where light-weight games are required due to low bandwidth. To meet our goal in delivering premium games all across the globe, we decided to create a set of games, also known as High-speed slot, which weight less than 4MB without compromising on quality or innovation, though those games were designed for these regions they stand up on their own anywhere in the world. Having the high-speed slots allowed us to penetrate the mobile iGaming market with Premium content on regions which either didn't have any content for mobile or had to settle for a shadow version of quality games, being so popular we keep on generating new high-speed games all the time as the demand keeps growing.
Q: Your portfolio consists of mostly slots and lottery options; any plans to branch out to the development of other gaming categories in the future?
A: As of today, our focus is to consolidate our position as one of the top suppliers of slots and lottery options (scratch cards and bingo games). Of course, we always monitor the market closely and strike new partnerships with companies that may have complementary portfolios so our customers will always have a full range of gaming options. That being said, our main focus is and always will be producing top quality products.
Q: Are there any specific features, common among your games, that are solely exclusive to Spinomenal?
A: Innovation is in our DNA. We know that only developing premium content with the right technology isn't enough, and like other industry leaders, we keep pushing the boundaries to make sure our games have never seen before features. For example, on our high-speed suite, we invented the winning multiplier feature; after researching players' psychology, we came out with a feature that essentially increases the next winning, and awards the players who were unlucky, hence increasing players' retention. Another good example can be found in our bonus games, most of our games have the traditional pick me games while others like Very Big Goats, features interactive board game where you roll the dice as the goat character try to escape the wolf. Another good example can be found on Greedy Servants where you take part in a race across the skies to collect coins. We keep monitoring the performance of our new features and fine tune them constantly, we currently have over a dozen features which we invented and we don't plan to stop here.
Q: Can you describe your presence in the social casino sector, and what elements are provided via your social casino platform?
A: Spinomenal games are featured on social casinos inside Facebook with over 2M players playing our games for fun. We have plans in motion to enter the iGaming social casino sector in the following year. To better suit our games to social casinos, we will support game events, instant game message, Free spins marketing tool, bonus marketing tool and much more.
Q: Upon launching in 2014, the brand set a goal of delivering a total of 100 games by 2016. How did you go about reaching this goal in such a short amount of time, and were you successful?
A: After the foundation was built it became clear that we had a shot; our team worked extremely hard and we have reached the impressive mark of 82 unique games and over a dozen innovative features that have taken the market by storm. This accomplishment was only possible due to our team work and dedication and we are extremely proud of having such an amazing group of talented people! We are currently working towards reaching our goal of 100 games by the end of 2017
Q: Are there any upcoming projects in the works that you can provide details on?
A: In General terms, we are expanding to new markets and revisiting our Strategic Plan as the demand for our games has been increasing drastically, we have been sustaining YoY growth of over 56% which calls for major changes/investments in new team members and technology.
Q: What is Spinomenal's most popular slot game?
A: Our most popular slot game is hands down Greedy Servants, this 3D game is appealing to operators due to its top quality graphics and innovation and is successful with players due to its unique features and math profile. In this game, there is a friendly goblin on the screen; aside from entertaining the player with funny gestures, it takes part in the three main game features. With every spin, the player makes the goblin walk to a new spot if any of the three wild symbols lands on that spot the goblin will trigger extra wilds, wild multiplier or sticky wild features. The real rush happens during free spins where in every spin another Goblin joins the party, which allows to chaining multiple features in a single spin. We saw some players winning huge with a combination of 3-5 features triggered at the same time, it's an experience like no other.
"Our main focus is and always will be producing top quality products."
Back to articles