Back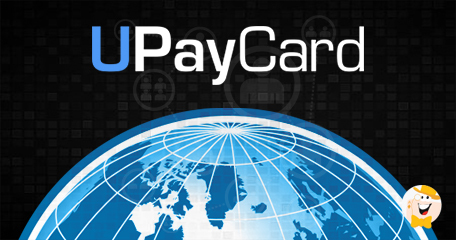 UPayCard made another significant step regarding the quality of their services and leveled it up by giving clients the possibility to order a physical prepaid Mastercard card attached to the UPayCard account. In addition to this, they give their clients the chance to receive the first prepaid card at no cost, provided that they order it until 25.12.2019.
Becoming available in 2013, this payment option offers two types of physical and virtual prepaid cards- Mastercard and UnionPay. Business prepaid cards linked to e-wallet are available to all EEA regulated entities.
More Efficiency, More Quality
The entire procedure of obtaining the card is quite simple- a consumer logs into the account and orders it.
A virtual card offers a high level of security…
… and allows consumers to make online purchases quickly and safely. Clients can shop online completely hassle-free, in stores or withdraw cash from thousands of ATMs worldwide in more than 20 available currencies. Thanks to well-optimized UPayCard Android and iOS apps, control of the finances is just a few fingertips away.
Combined Range of Payment Methods
With a combined experience in reloadable pre-paid card business of over 40 years, along with the latest integrated technology, the highly-aspired management team is capable of developing payments products and services to meet today's global payment needs.
By offering international money transfer solutions…
…UPayCard makes it possible for both individual and business clients to send and receive payments globally. Specialized in providing a solid choice of innovative payment options, they encompassed a wide spectrum of methods under a single brand. The list includes e-wallets, prepaid cards, bank wire transfer, and crypto-wallets.
The selection of crypto assets includes Bitcoin, Ethereum, Litecoin, and Ripple. The available virtual currencies from the wallet can be used to receive, send or buy assets at some of the best rates on the market. Moreover, there's a possibility to exchange them securely into any available currency.
The Other Side of the Medal
Multi-currency, instant transactions, secure and safe services are some of the main highlights of this crypto-friendly banking option.
As for the downsides…
…though described as "clear and transparent," their fees are not quite consumer-friendly. While there's a certain range of activities that incur no costs, the majority of services comes with a bit higher commission. When making a deposit to the account, the costs vary from 2% to 7.5%, with the highest ones being related to the Qiwi wallet.
There are withdrawal fees, ranging from 10 - 25 €/$/£, and both types of cards, virtual and physical have monthly maintenance costs.
Source:
"UPayCard Newsletter", December 2019.
"possibility to order a physical prepaid Mastercard card"
Casino Banking
Back to articles