Back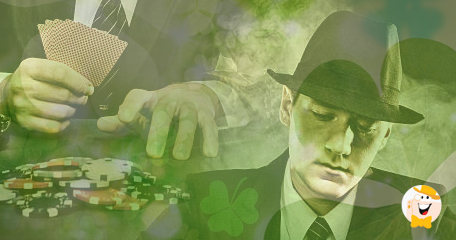 What is a gambler's dream?
I imagine most of you are saying, 'To be rich, of course.' But that isn't entirely true. A lot of gamblers are rich but they still don't consider themselves happy.
Before my wife and I divorced, I was a journalist and a gambler who loved living on the edge. I earned enough money as a freelance magazine writer to gamble on the horses, dogs, cards and other events where a wager can be placed.
My dream then was to have a happy family, stay in good health and be prosperous. Like all of you.
But life has a way of interfering with the dreams of a gambler. The divorce happened, I began searching the beaches of South Florida and the Caribbean for the meaning of life, and I became addicted to the life of the gambler.
Now for the record, we gamblers are not bad people. True, we do some silly things in life that could be considered bad, like cheating on our wives. But when I did that I reasoned being married shouldn't keep me from exploring other beauties, and it rightfully caused my marriage to fail.
But a gambler's dream is to go on. My younger brother, Legs, dreams of hitting a million dollar jackpot or getting rich when the Dinar comes through. Well and good, brother, I say. Dream on. But expect life's realities to the crowd in just when you think you've got the system licked.
I love inventing new gambling systems, especially the ones that work. On the horses, I must have tried at least 100 different systems. My brother Legs partnered with me and we still are looking for a system that works.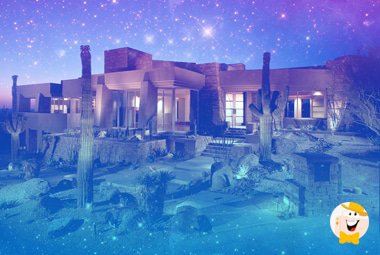 When I make the drive from my house to the gambling casino at Talking Stick, I pass by mansions in the desert. They sit like castles between red rocks and giant cacti that extend prickly arms to a turquoise sky.
The homes sit alone and starkly beautiful in the desert air and I think, 'If only I could win one major poker tournament...the World Series of Poker...I could be living in a house like that one.'
My gambler 's dream includes hiring an architect from Frank Lloyd Wright's Taliesin West in Scottsdale, AZ. to design a house for me -- a house of splendor, glass, libraries and a winding staircase.
This is the kind of place I envisioned for Nan and me and our children, James and Rossana. Such was not to be. My dreams grew too rapidly and too great for my ambition to catch.
Have a good week. Let the games begin and let them be fair. And never lose sight of your dream.
"dreams of hitting a million dollar jackpot"
Back to articles