Back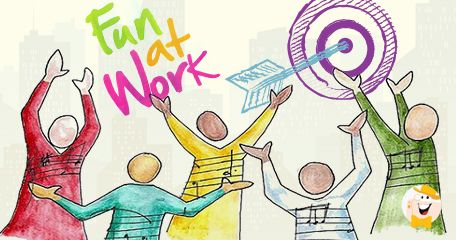 Hello dear members! How are things for you today?
It was a great day for the Team and we thought it might be nice to talk a little bit about what we're up to lately and what is going on over here in our ever-busy Belgrade headquarters. What do you think? Wouldn't you just love to take a sneak peek behind the scenes and find out how all the magic gets created and more about your fabulous LCB Overlords, errr.... admins? ( Some of us are more fabulous then the others, just sayin')
Our Office is like a second home to us and we are always rearranging, tweaking, improving and tinkering with the areas, just trying to make it the best it can be - the better we feel spending time there, the more awesome job we do! For the last couple of days, we've been busy decorating our Entertainment Room to better reflect what LCB is all about. This is our favorite area where we take our minds off our jobs and do all kinds of fun activities together. After pretending to work for a while, off to the Entertainment Room we go! We even got comfy lazy bags to sleep in when Zuga is not looking and thinks we are actually doing some work. Just kidding! (honest) Oh, and lets not forget the fussball table we brought in a while back and even reported about it!
It was a big deal for us, because everyone here loves playing fussball. So, of course, we came up with a great idea to split into teams and compete in mini-tournaments. As time goes by, we are getting better and better, but some here are slacking I tell ya! Maybe it's time to up the ante and get some awesome prizes for the weekly winners? And I'm not just saying this because i know the boss is reading ;)
So, the idea was to paint one of the walls with watercolors showcasing the brand's logo, our goals, aspirations and attitudes. Now it is finally finished and we couldn't be happier how it turned out!
A picture is worth a thousand words. Take a look!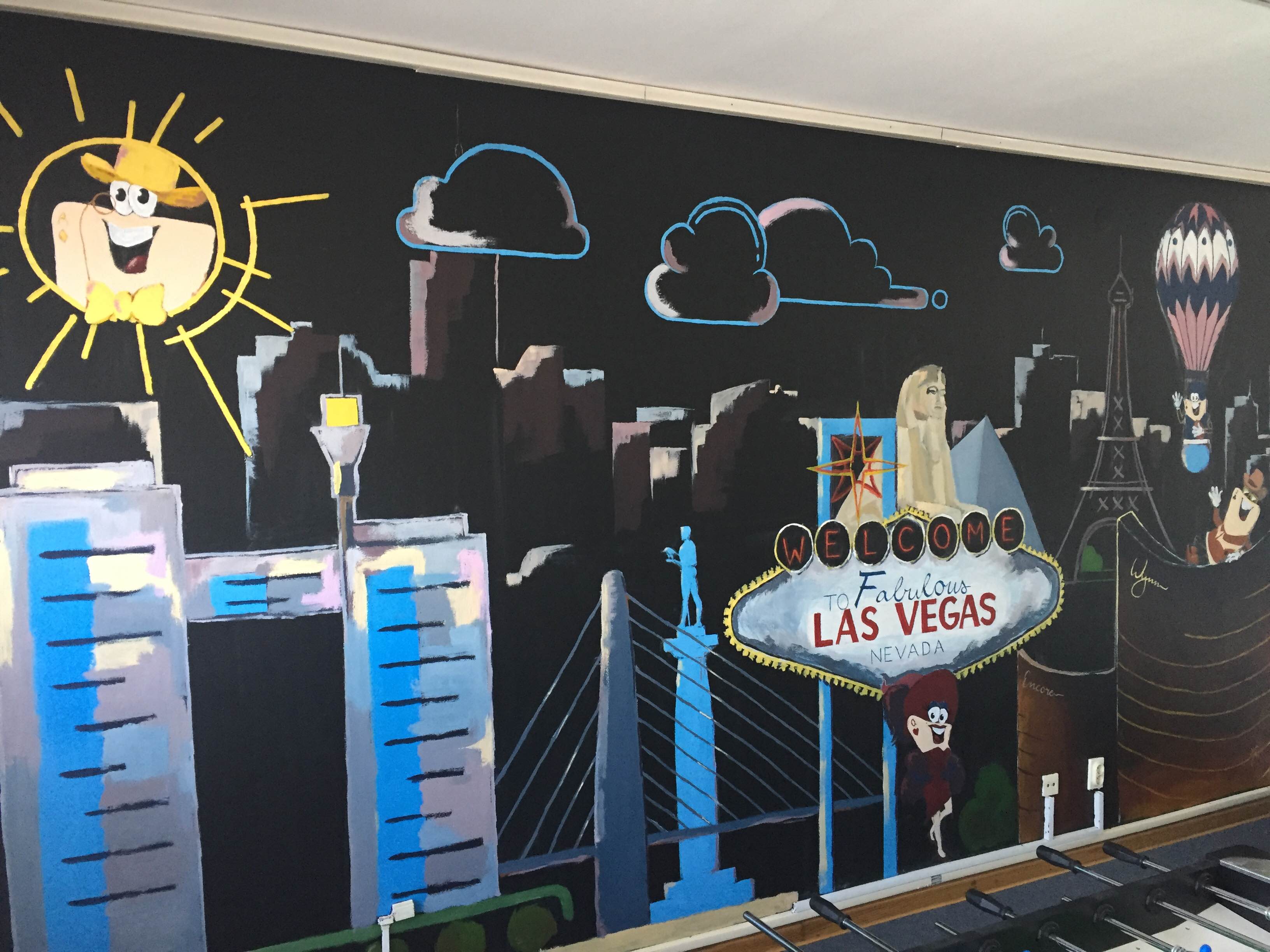 As you can clearly see, the world is under our feet, while LCB shines bright like a star ruling Over All! Can't you just hear this being narrated in the voice of Dr. Evil followed by bouts of sinister laughter? Come on, it's Spooktober!
Now seriously, how do you like our wall? Leave your thoughts in the comments!
And you know what else happened? With the wall done, the time was right to finally do that photo shoot we talked about for ages. The whole team gathered together to have our pictures taken: Luckynn, Zuga, miroslavlav, drtheolen, Anchi, Sylvanas, ahab, Lily, dusan123, petartrifunovic, Nat, MelissaN, Gordon and Trdza. The photos are not done yet, otherwise we would show you just how breathtaking we all looked. Yep, we were all made up and positively glowing! Although the fabulousness reward went to drtheolen who forgo his lumberjack style beard and got himself a Beckham-like haircut for the sake of the photo shoot. The hair has since developed a life of its own and took off into the sunset while the rest of us watched in amazement. True story.
Belgrade HQ currently numbers 14 members and we hope there will be many more joining us in the future. LCB is always looking to boost the ranks with amazing new people that will help make your favorite portal even better.
Now, if you'll excuse us, we have to go get ready for the awesome party we're having tonight. As always, there will be lots of great food, music and fun! Who knows, maybe we'll tell you all about it one of these days. Take care!
Yours truly,
Belgrade Team
"the walls with watercolors showcasing the brand's logo, our goals, aspirations and attitudes"
LCB News
Back to articles