Back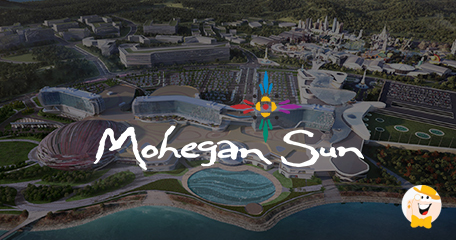 Mohegan Gaming & Entertainment (MGE) has been planning for a while to launch a South Korean integrated resort called, Inspire. After a long period, the provider has finally made a decision about a launch time and its content.
According to the report from the Korea Times, MGE Resort is going to become the largest in the country upon completion. It is expected that the resort will be set in motion in the first phase of June 2022. Other phases, including fourth and final, are scheduled for 2031.
Official Announcement
Commenting on the plans, CEO of MGE Mario Kontomerkos observed:
"All of the major permits that are necessary to break ground, we received in May and we are under construction as we speak and we are looking forward to opening in the early part of 2022."
During the first phase of construction, Mohegan intends to build a five-star hotel with 1,256 rooms, a 15,000-seat arena, convention halls, and a foreigner-only casino. The total costs of this phase will be $1.29 billion.
According to the terms of South Korea's gambling laws, locals are prohibited from entering most gambling venues. They are only allowed to enter Kangwon Land, the government-operated venue in Gangwon province. Kontomerkos said:
"Inspire will be unlike any other integrated resort in Asia and the reason for that in addition to the typical amenities that you will see in an integrated resort, we are also going to integrate seamlessly into this resort a 15,000-seat arena that will bring Western concert entertainment as well as Korean and other Asian concert entertainment. We will be bringing Digital Street, which will be a great showcase for local Korean food, retail and technological talent and finally we will have a theme park that will be unlike any other in Asia."
More About the Project
During the second phase of IR South Korea, the operator will work on Paramount Pictures themed entertainment park, with rides connected to intellectual properties like Star Trek, Mission Impossible and Tomb Raider. This part of the project won't be ready until 2025.
The construction is going on and the company has clear plans about the end date. As a reminder, Mohegan had to turn down the opening ceremony due to fears for Chinese tourism fall.
Source:
"Mohegan reveals details of their South Korean resort, Inspire", Derek Tonin, calvinayre.com, November 15, 2019.
"MGE Resort is going to become the largest in the country"
Land Based Casino News
Back to articles