Back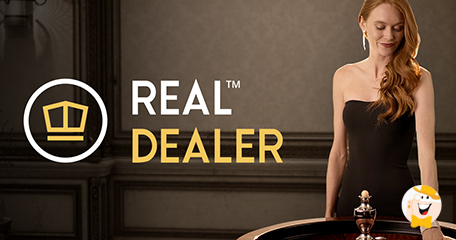 Realer Dealer Studios, one of the leading providers of cinematic games whose releases have been created as an alternative to live casino, has just obtained the certifications to deliver its Real Roulette series in Spain.
Following the new certifications, operators in the Spanish market will be able to offer players some of the most innovative casino games, which are already hits in other European markets including the UK and Italy. Some of the included games will be Real Roulette with Sarati, Real Roulette with Bailey, Real Roulette with Holly, Real Roulette with Caroline, and Real Roulette with Matthew. The provider has also received the certification for the newest game, Multifire Auto Roulette, which includes multipliers up to 500x.
More About Its Games
Real Dealer's titles are developed from unique recorded video clips of gameplay and dealers. The games are then integrated into the RNG gameplay to provide an authentic and special experience for players across various devices.
This new approach to game development means that the provider utilizes the help of actors, film directors, and post-production staff to provide Hollywood-style games. The games like these have never been seen in the industry which is another plus for the provider and its future potential. What's more important for its games is the combination of a private, luxury setting with a unique one-on-one interaction with the live dealer. The brand is also known for offering a real money wheel game, Fortune Finder, and will also launch these games in Spain.
Speaking on the newest milestone, Chief Product Officer at Real Dealer Studios, Shane Cotter, said:
"Spain is an important market and one that we have identified as offering tremendous opportunities when it comes to our games, which we believe will be hugely popular with players."
According to his words, Real Roulette will enable operators in Spain to offer their customers a totally new experience that provides a high level of entertainment and authenticity. Its games are known for capturing the enticing atmosphere of the gambling floor together with the simple online play.
Cotter concluded:
"Securing certification in Spain is a milestone moment for Real Dealer Studios and we look forward to integrating our games with our operator partners over the coming weeks and months."
About
Real Dealer Studios is an expert game development studio with a mission to take online casino production to the next level thanks to moviemaking. It was established in Malta in 2019 and its games are already enjoyed by worldwide customers.
Source:
"¡Hola! Real Dealer Studios lands in Spain", realdealerstudios.com, June 17, 2021.
"Real Roulette series in Spain"
General Gambling News
Back to articles