Back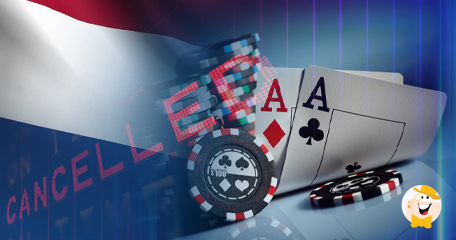 The Netherlands' online gambling market, which was supposed to launch in the mid-summer of 2021, is delayed for another two months!
The decision to push the official launch date from July 1st came after the Remote Gambling Act was pushed to be effective starting March 1st 2021, meaning the market itself had to be launched six months later.
Another Delay
Sander Dekker, Minister for Legal Protection, sent the letter to the lower house of the Dutch parliament…
…in which he confirms that the legislation would need to be postponed for another two months, pushing the market opening later than planned.
He said that this creates more space for all parties involved to prepare for the new law coming into effect.
This is not the first time Dutch iGaming was pushed back…
…because, originally, the market was supposed to go live in January 1st 2021, but this was pushed to July 1st in November 2019 by the newly-instated regulator Kansspelautoriteit (KSA).
The preparations to launch were further made difficult due to the global pandemic and Dekker warned there would be more delays.
The Details of Regulations
Dekker said at the time that he doesn't rule out the possibility of another, slight delay and that he sees the room for some maneuvering.
KSA held the discussions with stakeholders and they agreed on delaying it all.
The regulator said that "the Minister has decided on this timetable after [discussions] with all those involved, including the KSA."
The elements of its online gaming regulations were notified to the European Commission for approval.
Licensees will be required to make their own policy on prevention of gambling addiction. Players must set the maximum credit allowed on their account and details of technical standards, record-holding and reporting requirements for licensees.
Bonuses will be forbidden and operators and players will not be allowed to advertise gambling-related services between 6 AM and 9 PM.
Source:
"KSA Delays Dutch KOA Act 2021 Timetable", sbcnews.co.ul, September 7th, 2020.
"pushed to be effective starting March 1st 2021"
Gambling Law & Society News
Back to articles