Back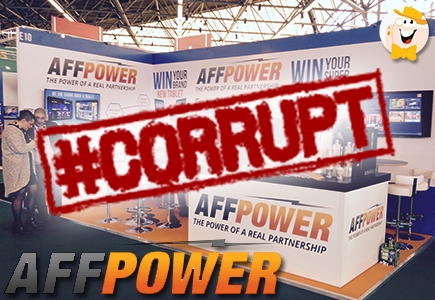 The group of casinos associated with AffPower have earned their position on LCB's Blacklist. It has come to our attention that each brand, including Cosmik, Park Lane, AtlanticCasinoClub, EuroMoon, Osiris and Deuce Club, have been presenting games as NetEnt when in fact they are not.
LCB has placed the following warning on these brands
20 April 2016 - Cosmik Casino has been blacklisted. We have discovered unscrupulous behaviour and business practices which includes but not limited to: currently hosting unlicensed Net Entertainment games. How can you spot that they are fake? Check what server they are served from. If they are not being served from a subdomain of casinomodule.com then they are fake. The group also had unlicensed Novomatic games which were removed once we spotted this and requested them to be removed.
It wasn't long ago that we discovered that these brands were hosting fake games under the Novomatic name. They were eventually taken down but now they've got a slew of fake NetEnt titles up on the sites.
Once a game is loaded the user may "inspect" it to find the subdomain of casinomodule.com, which indicates it's legit. In addition to this the player may also notice that the network jackpot is significantly lower than it should be. A great example of this is displayed in the following video from CasinoTest24.net. Watch as the user exposes the hosting of EuroMoon's NetEnt games and notice how much lower the Hall of God's progressive is as compared to a reputable operator like Cherry Casino. We'd also like to draw the attention of our members to another shady aspect of AffPower's business. Not only are they pirating games but they are linked to a group of affiliates that have been spamming search engines such as Google. The spammed pages are disguised with the use of machine generated spam and this is a big deal because these pages contain a mass amount of links to sites like LCB. Once these links hit Google's radar, they may assume that we've initiated a campaign to push our site and penalize us.
AffPower's people are fully aware of these attacks on affiliates like us and the damage that it can cause but yet they refuse to sever ties with the hackers responsible for this, which leads us to believe that they not only support these actions but that they're financially supporting this activity.
The following casinos lease the software licenses from Game Tech:
casinoblu.com
oceanbets.com
magikcasino.com
casinobordeaux.com
slots500.com
ramsesgold.com
madamechance.com
crazycasinoclub.com
enzocasino.com
AffPower.com - affiliate program
Wolfaffiliates.com - affiliate program
casinopartners365.com - affiliate program
UPDATE: May 11, 2016
Affpower changed the source of their fake games to newly created domain: casinomodYle.com where these games are now being hosted. An unsuspecting eye would probably not notice the letter "Y" , and would think that the source is coming from the genuine domain of casinomodule.com
UPDATE: May 17, 2016
They are apparently removing the pirated games from their network.
UPDATE: March 2017
Cashpot Casino is placed on our warning list as part of the Affpower group.
UPDATE: April 2018
Two more casinos added to the blacklist as being part of their shell company called Alpha Interactive Solutions N.V., using the same Master License No. 1668/JAZ as GameTech group.
"hosting unlicensed Net Entertainment games"
Casino Warnings & Rogue Reports
Back to articles