Back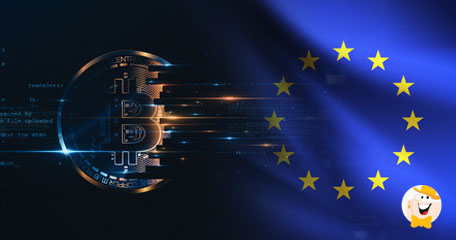 Is Markets in Crypto-Assets Regulation Good News for Crypto Fans?
Europe made a giant leap forward in the cryptocurrency sector on October 10, 2022, as lawmakers voted 28 to 1 in favor of the Markets in Crypto Assets (MiCA) regulation bill. The law, which is expected to come into effect in 2024, encompasses several aspects of the crypto market, including stablecoins, consumer protection, and the prevention of money laundering.
Will MiCA regulation shape the future of the online casino industry as well?
The online casino industry is one of the sectors where crypto is among the hottest topics, especially because the number of operators accepting BTC and other digital currencies is continuously growing. Though it's still too early to make any assumptions, perhaps the number of players more open to using this payment option will increase significantly.
Overview of MiCA Regulatory Framework
Due to increased public interest within the EU in cryptocurrencies, lawmakers started gradually establishing the groundwork for MiCA in 2018. In September 2020, The European Commission (EC) adopted the digital finance package which included this bill.
Two years later, in June 2022, the Council presidency and the European Parliament reached a provisional agreement on the proposal, paving the way for a new era in payments.
The crypto assets-related fields to be regulated when the law comes into force include among all:
Custody, administration, and placement
Operation of a trading platform for crypto assets
Exchange for fiat currencies or other cryptocurrencies
Execution of orders for crypto assets on behalf of third parties
Reception and transmission of orders for crypto assets
Advice on cryptocurrencies
Worth clarifying is that this regulation will not encompass central bank digital currencies, for short CBDCs. However, it does place significant requirements on the most important stablecoins, so-called global stablecoins (GSCs).
Interestingly, despite their close relation with cryptocurrencies, non-fungible tokens AKA NFTs are currently excluded from the regulation. However, the fact is that they are spreading at the speed of light all over the world, so European Commission plans to create the necessary legislation within 18 months. In addition to this, the EC intends to put more focus on the decentralized market (DeFi) as well.
Closer Look from the iGaming Industry's Point of View
All in all, as cryptocurrencies continue to conquer versatile spheres of our lives, the need for a proper regulatory framework to define the status of this payment option grows as well. Some countries are more some less open to embracing them, but the fact is that they are here to stay.
As there has yet not been such an extensive set of regulations regarding cryptocurrencies, MiCA is indeed a huge milestone for the market. It will most certainly represent a core pillar for regulations in other regions, as they will probably rely on its grounds when shaping their own crypto-related laws.
Do you think MiCA regulation will have a significant impact on the future of crypto gambling? Do you think the number of players using BTC and other cryptocurrencies to deposit and withdraw will grow as soon as the regulation comes into effect?
Share your thoughts and impressions with us in the comments section below!
Source:
"EU Lawmakers Pass Landmark Crypto Regulation Bill", Nambiampurath, Rahul, investopedia.com, October 11, 2022.
"crypto is among the hottest topics"
Bitcoin
Back to articles