Do You Know 2023's Top Foolproof Casino Tips?
It's 2023 and there's no better time to start your online gaming hobby fresh!
We're living in a golden age: while players used to have to leave their homes for entertainment, now everything's available at your fingertips. Whether you prefer phone games or online tournaments and parties, it's never been easier to take part. No matter your favorite game, you can play and chat with your community from the comfort of your own home with just a few clicks.
There are also a ton of secret benefits to playing online: while comfort and convenience are some of the best reasons for using gaming to relax, you're also working your brain. Playing online games develops your reflexes, speed, and critical thinking skills - all of which will help you in the daily grind. All you need is a device that can connect to the internet and the smarts to beat the odds.
With thousands of players and games worldwide, it's impossible to estimate exactly how many people are using online casinos to relax while winning a little extra cash. Even if you're only accessing the sites in your free time, there's nothing like kicking back on the couch, hitting the right keys, and watching the money flow in. The casino's never been more accessible than it is today and will be tomorrow.
Are you a beginner looking to join one of the most popular pastimes in the world? Do you want to know how to maximize your returns from your very first game? Do you want to dominate friends and family at home game nights? It's time to make 2023 your best year yet with these easy and foolproof tips.
Ask Yourself: Are You Playing at the Right Casinos?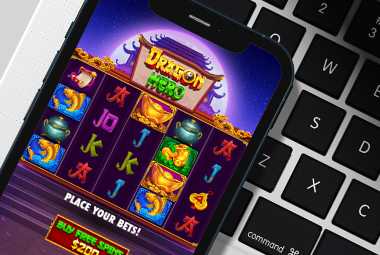 One of the most important parts of starting out as an online gambler is research. Don't worry, we know! Research isn't exactly fun - but it's a vital part of gameplay and with the internet it's never been easier.
The number one question you need to ask yourself every time you enter a site is: "Am I playing at a licensed online casino?"
There are a couple of ways to verify this. You should check the site's URL for anything suspicious, read casino reviews, use forums to talk to other members of the community, and make sure you're brushing up on the site's policies, terms, and conditions before you play.
When in doubt, reference a trusted site with a list of professional online casinos. Once you're certain that it's all above board, it's time to start playing.
Develop Strategies for Your Favorite Games
Our second tip is related to our first in that you're going to have to do a little more research - but it'll pay off immediately and forever. From roulette to blackjack to poker and everything in between, every game has its strategy.
The smart gambler always does their research before putting up their hard-earned cash.
Preparation is the key to success in every facet of life and playing in an online casino is no different. Understand every game you want to play before you hit the table.
Say that you're planning to play video poker. With a quick perusal of a video poker strategy guide, you'll immediately be a leg up on the competition who dives right in and doesn't think first.
Choose the best approach and keep in mind that practice is key: you'll get better and better as you gain experience. Learning strategy can also be fun - it's incredible how quickly your technique improves with just a little time and encouragement once you have the foundation.
Resist Temptation: Stop Chasing Your Losses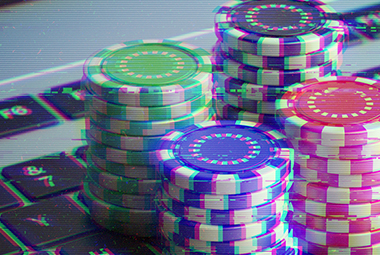 This can be a tough one, especially for beginners: if you have a rough day, don't panic! It's normal; everyone starts out with some losses.
It can be tempting to place a risky bet to "chase" a jackpot - but this is the best way end up with even higher losses. You'll have less money than you'd like, and you'll have to end your play earlier to boot. Focus on the moment: enjoy your time in the casino.
Always remember that at the end of the day, you're just playing for fun. It's not worth that kind of frustration or stress. Pacing yourself, keeping track of your budget, and never letting yourself get in over your head is the best way to find the long-term success we all dream of.
Never Skip Out on an Available Bonus
Our last tip might seem obvious at first glance, but keep in mind that many beginners don't know that online casinos offer bonuses. Even our veteran players would do well to remember that it's important to do everything you can to take advantage of no-deposit bonuses!
Casino sites offer a couple common bonus types:
Sign-up Bonus: When you sign up, many online casinos give you free cash, credits, or spins with your registration.
Welcome Bonus: This is separate from the sign-up bonus. A welcome bonus usually hits from your first game and is another way to earn free credit.
Deposit Bonus: Once you're ready to deposit money, depositing specific amounts often results in free bonus cash or spins. Tip: Check the terms and conditions as deposit bonuses generally have rules regarding withdrawal.
Referral Bonus: Inviting family or friends to register with online casinos often earns them credits - and you, too! Just signing up with your code is enough to give you that extra cash.
Free Bonus: Online casinos often offer random bonuses as you play, such as extra credits and free spins. These are a great way to keep playing for longer without breaking your budget.
Always remember to check the terms and conditions when you're redeeming bonuses - and whenever you decide to check out a new casino. Doing a tiny bit of research at the beginning pays off in a big way throughout your whole gambling experience. Start your year off right and make 2023 the best it can be!