Players Rewards Card vs. MasterCard Credit
Starting an online gambling venture these days isn't always easy, but banking option's like Players Rewards Card and MasterCard alleviate some of the burdens that come with it. There are many things users need to watch for, not only when choosing an online casino to play at, but when choosing a payment service to accompany their transactions. The two methods we mentioned previously are some of the best ones you'll currently run into on the scene. Both offer unique perks that make transacting smoother, and despite their starkly different offers, both are pretty popular among casino fans. Of course, these services also have some cons users need to consider before giving them a shot. Because of all these factors, in this text, we'll try to answer the question – Why choose Players Rewards Card or MasterCard when transacting in online casinos?
About Players Rewards Card and MasterCard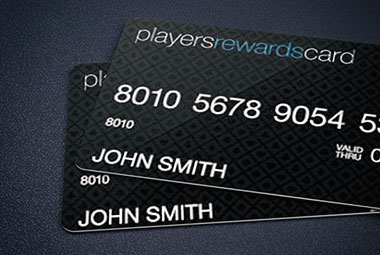 At a glance, Players Rewards Card and MasterCard couldn't be more different from each other. The former has two services, an eWallet, and a prepaid card, while the latter is a classic bank card. A commonality these methods share is their popularity in the online gambling space. Both services are beloved by players, and although one is much more widespread than the other, they both do well in this world. To give you some background of where these services come from, let's look at them separately, starting with Players Rewards Card.
One of the most important things to note about Players Rewards Card is that the service isn't just your regular old payment method. It was created by experts in the online gambling industry, intending to give players the best transacting experience possible in the field. As expected, this service comes with a unique set of perks that target online gamblers. On top of this, it's split into two offers, an eWallet and a prepaid card, to give users more options that better suit their preferences.
If you're wondering what special perks users get from Players Rewards Card, you might be surprised by what you read. Right now, the service offers a list of generous perks for online casino fans. All eligible deposits are given a 10% Deposit Match. Essentially, if you use the service to deposit $100, you'll get a $10 bonus to play through! Loyalty is rewarded constantly with the service, so you can expect plenty of other similar rewards if you use it frequently. Another great perk for online casino fans is access to exclusive promotions and bonuses at specific operators. These are usually incredibly worthwhile, giving players an additional boost.
As you can probably guess, all of these perks are only available at a few select websites that partner with the service. Unfortunately, the number of sites that are Player Rewards Partners is small, consisting of about 20 venues. These include online casinos, Bingo sites, Poker sites, and sportsbooks. The good news is, the service does an excellent job of vetting the companies it works with. The operators that partner with the service are licensed, reputable, and are known for using premium software that features the highest quality.
In short, although your choices of venue are limited, you're getting access to the best of the best! These sites have put forth incredible effort to get to where they are today, and they should be more than good enough for any casino connoisseur. While you should have no issue choosing one of these top-tier sites, you might run into issues depending on your location. Unfortunately, Player Reward Cards is a service exclusive to players from the US and Australia. Players in other countries don't have the pleasure of trying out this payment option at the time of writing.
MasterCard's story is a bit different. The service dates back to 1966 when it started as a membership organization in the USA. Back in the day, the service was founded by some pretty big names in the financial game and boasted different features. The founding members include Crocker National, Wells Fargo, the Bank of California, and United California bank, however, the organization quickly grew to fit over 25,000 financial institutions in its list of shareholders. The service made quite the buzz in the US, soon spreading worldwide. It caught the attention of a global audience, and while the iron was hot, rebranded to what we know today and started its release of debit and credit cards.
It shouldn't be too hard to guess what makes MasterCard such a big deal these days. The service is one of the leaders in the field, boasting a massive network that reaches over 180 countries. With this kind of reach, users can access anything and everything, everywhere. They can use their cards to shop in a myriad of online stores, physical locations, and purchase all kinds of top-quality services. Naturally, these purchases encompass services in the online gambling field as well. Users have easy access to the best casino sites in existence, and all they need to enter is a few digits.
MasterCard's bread and butter at the moment are its credit and debit cards. These cards are the most sought-after options it has, and they're what users usually go for when transacting in online casinos. While these cards aren't too different on the surface, there is one crucial difference that sets them apart. With debit cards, you're limited to spending as much money as you have on your account. With a credit card, however, you can push past this limit and accrue debt. Another thing to note about these cards is that one option has been running into issues on the online casino scene lately. Credit cards have been banned for online gambling purposes in countries like Germany and the UK. While this problem isn't widespread yet, some countries might follow up with similar bans.
Getting Started with the Two Methods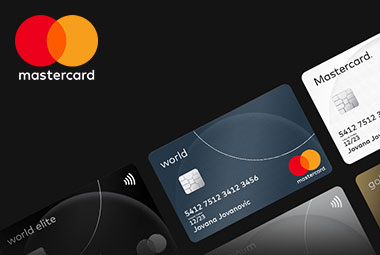 The first method we'll cover in this section is Players Rewards Card. We should note that the method is super easy to start using. First, go to the PRC official website and register for an eWallet. After you do so, fill in the required information, including your email, address, and phone number. Confirm that you've entered everything correctly and proceed. When done, you should receive a confirmation email. Open it, and click the verify button. You're now free to start using your eWallet account!
If you thought you'd need to repeat a similar process to receive your Players Rewards Card prepaid card, we have some good news. Since the service already has all of your details, the card can be issued automatically! The card should be ready and at your door within a week. As you might have guessed, the card arrives in an envelope containing additional information you'll need to make purchases. These include verification codes and other card details that you should keep close to your heart.
While you're now ready to use both types of services Players Rewards Card offers, there is one thing you should learn a bit more about before proceeding. Your account with the service consists of two separate parts. These consist of the account where your real money is held - the Real Money account, and the account for your rewards - the Rewards Money account. The Real Money account functions just like any other. Simply load it with a qualifying payment method, and you can start using it for deposits. The Rewards Money account is a special feature unique to this service and comes pre-loaded with rewards or bonus money that you can use immediately. Of course, all other rewards you earn along the way will make their way to this account.
The process of getting started with MasterCard might be marginally different from what we've discussed up to this point, but it's one most people are already familiar with. To get a card issued, you'll need to visit a financial institution or bank that partners with the service. Fortunately, there are countless of these in pretty much every country out there, so you're likely a stone's throw away from one! Something you should do in preparation for your visit is to decide whether you want to get a debit or credit card. This choice can impact you down the line, so consider it carefully.
Obtaining your card shouldn't be too hard once you get to the bank. To get the ball rolling, you'll need to take an application form and fill it out with the correct information. Some people might be a bit wary of the data required here. Since some of the fields and questions are personal, they might not want to proceed. Rest assured that the info you submit will be used exclusively by the bank unless your contract says otherwise. Another thing you'll need to do to finish the card application process is verify your identity. This part is simple and requires a valid photo ID document from your side. If everything is in order, your card should be issued and ready to use in a couple of days.
Using Players Rewards Card and MasterCard Across Online Casinos
Using these methods in online casinos shouldn't be much trouble, no matter your experience with such sites. Before you proceed, of course, you'll need to pick a casino to play at. With Players Rewards Card, your options are limited to the 20 operators in its network. It might seem like a small pool to choose from, but as we said, these sites are some of the best! With MasterCard, your options are far less limited. You can choose between a near-endless stream of gambling sites, so make sure to think your choice through thoroughly.
If you've decided that Players Rewards Card is the right choice for you, here's how you can proceed:
Head over to the casino's Payment Methods/Cashier/Banking page.
Choose Players Rewards Card from the list of available solutions and click or tap on it. 
Decide whether you'd want to deposit with your card, your Real Money, or your Rewards Money account. 
Log into your account to get access to your Real Money/Rewards Money account. 
Enter the amount you'd like to deposit. 
If using the prepaid card, enter the card details, as required. 
Confirm the transaction, and the money will immediately arrive in your account. 
Withdrawing with Players Rewards Card is easy. As expected, the process is similar to depositing, with a few changes. Essentially, you need to submit a withdrawal request, enter the amount you want to cash out, and wait for it to arrive. To avoid confusion, your requested withdrawal will arrive on your Players Rewards Card Real Money account. The alternative Rewards Money account is there exclusively for Bonus Cash.
For those that chose MasterCard as their go-to deposit option, here are the steps needed to do so:
Choose the "Deposit with Credit/Debit Card" option.
From the list of offered credit/debit cards, select MasterCard as your deposit option. 
Enter the card's number, expiry date, your name as the cardholder, and the CCV2 code on the back of the card. 
Specify how much you wish to deposit and confirm the transaction. 
In an instant, the funds will arrive on your balance!
The MasterCard withdrawal process is practically the same as depositing. Just switch out the word depositing with the word withdrawing in the steps listed above, and you're all set! While withdrawals with this option are available, it's worth noting that they're not as popular as deposits. The option may not be available in specific casinos, which can be a big bummer. Another thing to note is thаt withdrawals with the service are marginally slower compared to some modern methods. While other options provide near-instant cash-out, this bank card can take between 5-7 days.
Advantages and Disadvantages
Using Players Rewards Card or MasterCard in online casinos comes with a list of pros and cons that players need to take into account before choosing either service. Generally, both services are beloved by fans, but that doesn't mean their flaws aren't deal-breakers to some.
With Players Rewards Card, the best advantage comes from its unique benefits in the online gambling world. Since the method was created with online casino fans in mind, it boasts exclusive bonuses and loyalty rewards in the venues its available. It also offers quick transactions that are topped off by top-level security. Unfortunately, the method's biggest strength is also its weakness. The service can only be used in a select few online gambling venues, which might not be to everyone's taste. On top of this, the service is exclusive to players in the US and Australia.
There's not much to go over with MasterCard that you don't already know. The service is safe, reliable, easy to access, and available globally! While it might not have exclusive perks for online casino enthusiasts, it does offer them access to nearly every gambling venue in existence! The downsides to this method are apparent when withdrawing comes into play. Processing times are slow, availability is scarcer, and in some cases, the card's use is banned entirely.
With all of this information at your side, you should be able to decide which of these two methods works best in your favor. Sure, they're not perfect, but they're some of the best options you'll currently run into in the online gambling world.
Payment Methods Comparison
Payment methods name
Players Rewards Card
MasterCard Credit
Available accounts
1 account
n/a
Available currencies
USD, AUD
n/a
Account management fees
free
n/a
Deposit fees
Credit card
free
n/a
Cashback and promotions
Promotions
10% Top-Up Match Bonus
n/a
Link to terms & conditions
https://www.playersrewardscard.com/terms-and-conditions
n/a
Online Casinos that support both Players Rewards Card & MasterCard Credit: